Connecticut State Rep. Terry Backer Submits Reelection Bid, Even As He Battles Brain Cancer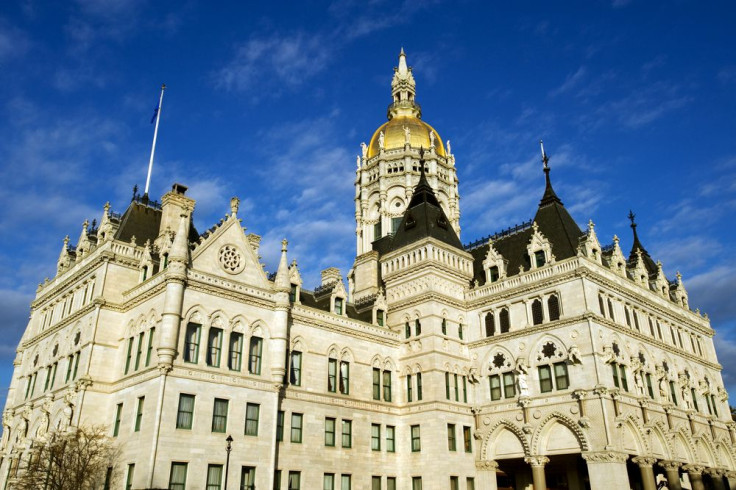 A taxing battle with brain cancer is nothing that will keep Connecticut state Rep. Terry Backer (D) out of the Capitol or dash his hopes of reelection.
Speaking to the Hartford Courant, the veteran lawmaker told reporters that he has no plans of leaving his seat just yet. "My papers are in,'' he said. "If I feel as good as I do now, onward we go. I feel good. I feel great."
Backer, who underwent six hours of brain surgery to remove a tumor in 2010, has spent the last few years undergoing a rigorous treatment program of chemotherapy as well as radiotherapy. But his appointment at the Capitol has remained a priority since he began serving in 1993.
The secret, the 60-year-old Democrat says, is to keep a constant eye on your health and take it from there. "You start to recognize limitations, and you work around them," he explained. "What do they say? Past performance is no predictor of the future?''
The National Cancer Institute estimates that upward of 14,000 Americans die from brain cancer each year, with over 20,000 new cases reported annually. The tumors are typically located inside the skull or around the bony spinal column — the two major components of the body's central nervous system. The average five-year survival rate is about 14.5 percent for males.
It is still not perfectly clear how and why these tumors develop. Backer, however, has his suspicions. Since the late 1980s, he's been a self-described cell phone addict. "I felt like I was living on the thing," he told reporters. "My simple advice is don't be a lab rat — don't press it against your head."
The re-election bid will be Backer's second since his surgery in 2010. The Democrat also serves in the Long Island Soundkeeper's office, where he holds the distinction "longest-serving keeper."
Published by Medicaldaily.com