Connecticut Teen In Remission After Court-Ordered Chemo: Why Most Courts Deny Minors Freedom Of Choice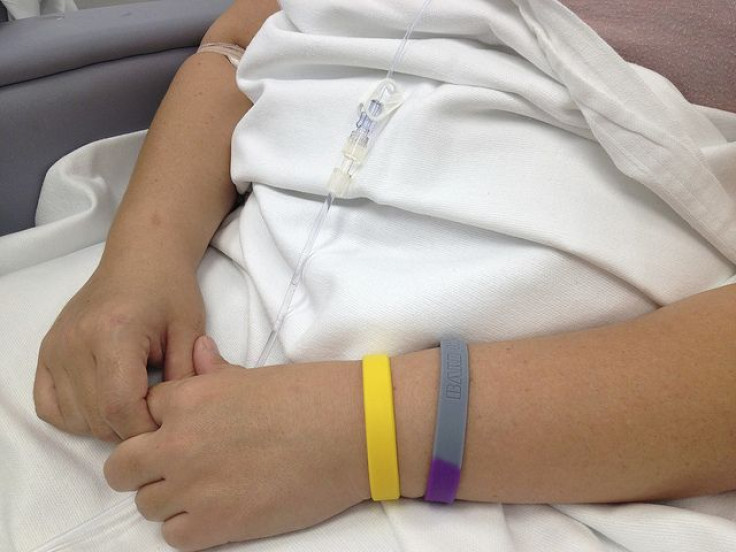 Cassandra Fortin, 17, is in remission after receiving rounds of chemotherapy she initially refused, NBC News reported. Fortin's lawyer is currently fighting for her to finish treatment at home as opposed to the Hartford, Conn., hospital she's been held in since January.
Fortin was diagnosed with Hodgkin's lymphoma in September 2014 — an aggressive but treatable cancer, doctors say. Even so, Fortin told her mother chemotherapy was "poison" and she wanted to seek alternative treatment. The two pleaded Fortin be treated as a "mature minor," but a state court rejected their request. The court instead ordered Fortin into the Department of Children and Families' temporary custody, which led to Fortin being hospitalized.
The court's decision has been heavily debated these past few months. For one, as Medical Daily previously reported, a patient's bill of rights "guarantees various freedoms," such as refusing recommended medical treatment. And in an issue of the American Medical Association's Journal of Ethics, Dr. Stephanie Cooper, an emergency medicine physician at Harborview Medical Center in Seattle, wrote "informed consent and informed refusal allow competent patients to choose among treatments in accordance with their values, goals, and priorities of the future."
Informed consent refers to the process "by which the treating health care provider discloses appropriate information to a competent patient, so the patient may make a voluntary choice to accept or refuse treatment." The University of Washington's School of Medicine cited this disclosure must touch on several points, including the nature of the procedure; the risks, benefits, and uncertainties related to the alternatives; and an assessment of patient understanding. A patient's consent and refusal is honoroed if they're found competent and to be making a voluntary decision.
One exception to full informed consent has to do with a patient's decision-making capacity (DCM), or lack thereof. Cooper cited DCM exists on a continuum, and it's a clinical judgment call based on the patient's cognitive and physical functioning; dementia patients, for example, lack decisional capacity. Ultimately, physicians must find patients have independently arrived at their decision based on their own self-interest. If they don't, they can proceed without informed consent.
Or at least if these patients are adults, where these provisions are generally accepted.
"Adolescents present particular challenges to pediatricians and other health workers involved in their care," researchers from Duke Univeristiy wrote in a paper published in Pediatrics. "Not only are their medical needs unique to their stages of rapid physical development, but their evolving neuropsychological maturity also poses a moving target for evaluation of their ability to engage in, and supervise, their own health care."
This evolution, Duke researchers added, is why some medical professionals believe children who are proven mature over the age of 12 should have the right to consent, or to withhold consent, to general medical treatment; this is known as the "mature minor rule" or the "mature minor doctrine." The rule is mostly in place for minors who don't have a parent or guardian available or willing to consent on their behalf. In the U.S., parents hold decision-making rights for children under the age of 18.
As evidenced by Fortin's court ruling, the mature minor rule is not observed in Connecticut. Currently, there are only provisions for minor consent in the following states: Alabama, Alaska, Arkansas, Delaware, Idaho, Illinois, Kansas, Louisiana, Maine, Massachusetts, Montana, Nevada, Oregon, Pennsylvania, South Carolina, Tennessee, and West Virginia.
Otherwise courts across the U.S. don't see children under the age of 18 as mature. Despite the medical professionals who believe not all minors are immature, Duke researchers wrote, "individual rights belong almost exclusively to adults," researchers wrote.
On her Facebook, Fortin posted a message saying she will never be OK with all that's happened to her. Though she's in remission and the only side effect she suffered was hair loss, she wishes she was given the right to explore her alternative treatments.
Published by Medicaldaily.com