Costa Rica's In-Vitro Ban Struck Down by Court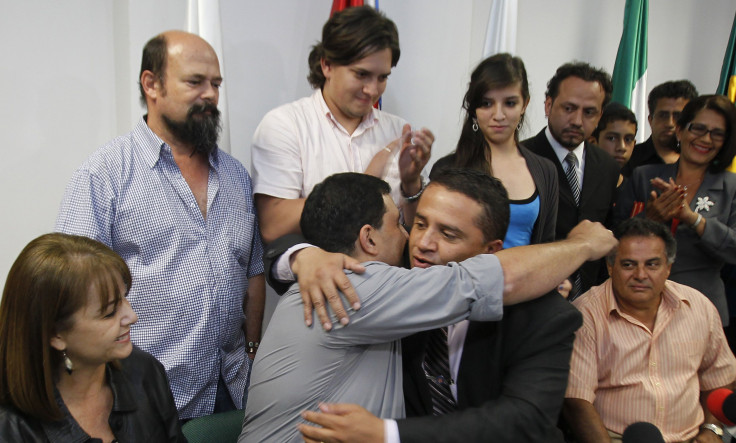 Costa Rica's ban on in-vitro fertilization has been overturned by the Inter-American Court of Human Rights. The Costa Rican government says that it will respect the court's decision. Supporters of the court victory hope that the decision will lead to the overturning of bans on abortion and certain types of contraception.
Costa Rica was introduced to the procedure of in-vitro fertilization in 1996, when a doctor helped couples give birth to 15 babies over the course of four years. However, the procedure came under fire by conservative groups and the Roman Catholic Church, because the process meant that some fertilized eggs would be disposed. The groups said that disposal would be tantamount to murder. The government said that the practice violated their constitution's promise of protection of human life.
The court's decision is the result of decade-long efforts. In 2001, 18 people brought their case to the Inter-American Court of Human Rights in an effort to challenge Costa Rica's ban. The court agreed, noting that many couples traveled to Panama in order to undertake the procedure. The court argued that the ban was discriminatory against poorer infertile couples without the means to travel.
The court's decision explicitly states that all fetuses and embryos are guaranteed equal protection under the law. Costa Rica's ban on the procedure was based in part on the assumption that the American Convention on Human Rights meant that life was protected from the time of conception.
Costa Rica's ban on in-vitro fertilization is not the only time that assertion has been used. Supporters say that the court's ruling may undermine the legal basis of complete bans of abortion in Chile, the Dominican Republic, El Salvador, and Honduras. Other countries make it illegal to obtain the morning-after pill.
The Dominican Republic, in particular, came under fire earlier this year when an adolescent with leukemia was refused an abortion or chemotherapy, because that would kill the fetus. Though it was eventually decided that she could start chemotherapy, the girl died. She was 16 years old.
Published by Medicaldaily.com