Court Orders Woman With TB To Self-Isolate Or Go To Jail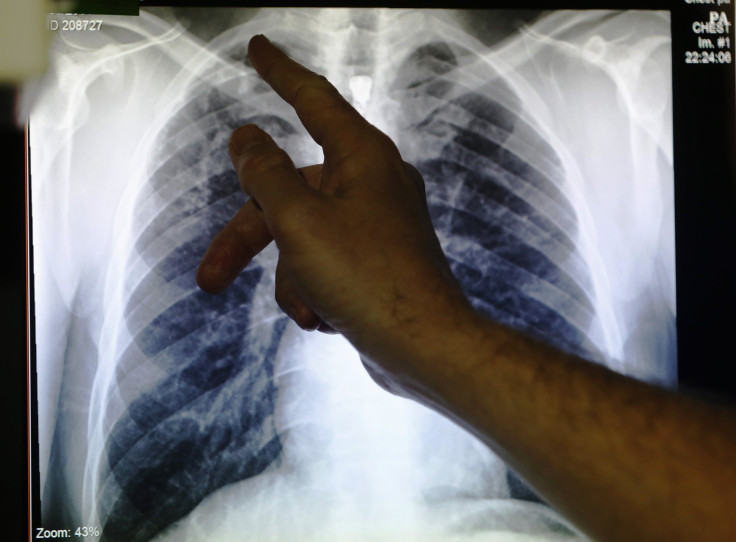 A woman in Tacoma, Washington, who made headlines earlier this year for evading treatment for her tuberculosis is running out of options.
A Pierce County judge found the unnamed TB patient in contempt of the court and ordered her to isolate, get tested and receive treatment, court documents obtained by KOMO News on Friday revealed.
The woman should self-isolate starting April 7 at 5 p.m. local time through May 22. If she defied the order again, she would be sent to jail, where she would be isolated and receive care for the infectious disease.
"They got to put her in custody if she's going to put everybody else at risk, I don't want to catch tuberculosis," Pierce County resident Shawn Parenteau told the news outlet.
Patricia Jackson, chief of the Pierce County Corrections Bureau, had assigned an officer to surveil the TB patient to try to get her into custody for her treatment, court documents showed.
However, the woman left her home, rode a city bus and even went to a local casino. Residents were alarmed upon hearing the news, knowing that she put other people in danger of contracting the disease.
"If she doesn't want to go, that is her right, but she shouldn't be allowed to ride the same kind of bus as others," Ian Nguyo said to the outlet.
Friday's update was the latest development in the story involving the woman. In late February, the Tacoma-Pierce County Health Department (TPCHD) already went to Judge Philip Sorenson for the 16th attempt to get the woman to comply with the court's orders.
Judge Sorenson issued a civil warrant for the woman's arrest if she failed to voluntarily comply. At the time, the TPCHD said the woman would be taken to a facility at the Pierce County Jail for isolation, testing and treatment. The arrest warrant would only be lifted if she followed the court.
"We are always hopeful that a patient will choose voluntary compliance in these situations and get the treatment needed to protect themselves and others. We will continue to work through the legal process and all options available," the health department said.
Local officials previously admitted that it's been a long-standing challenge to make the woman follow the court orders. In January, she got into a car accident as a passenger. She reportedly visited the emergency room, where she got examined by the medical staff, who were unaware of her active tuberculosis case.
When doctors examined her chest x-rays, they thought she had cancer. She also tested positive for COVID-19, confirming that she had not been isolating and keeping her distance from other people all this time.
Based on the latest court order, she would be jailed for no more than 45 days if she failed to self-isolate. During this period, she would be treated for her condition until her test results conclusively show that she is no longer a threat to public health and welfare.
Published by Medicaldaily.com