COVID-19 Origins: US Intelligence Report On Wuhan Lab Yields Inconclusive Evidence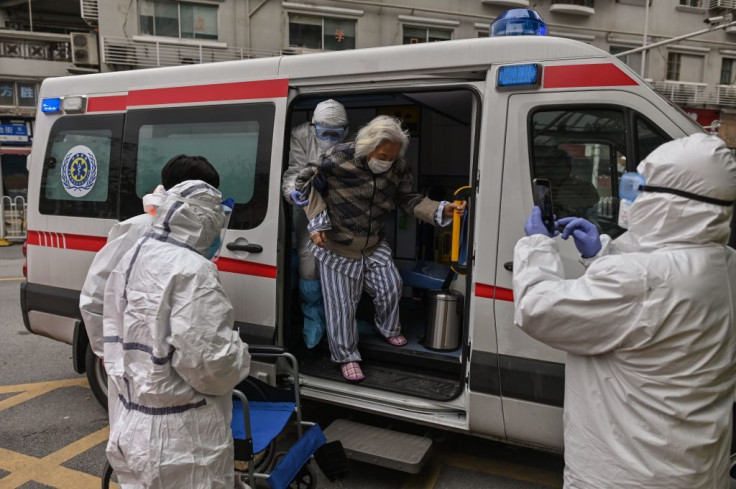 A recent report released by the Office of the Director of National Intelligence (ODNI) in the United States has found no direct evidence of a "biosafety incident" or pre-pandemic presence of the COVID-19 virus at a laboratory in Wuhan, China.
The 10-page document, which examined the potential links between the Wuhan Institute of Virology (WIV) and the origins of the COVID-19 pandemic, added details to the existing body of inconclusive evidence.
While the report highlighted instances of lab researchers facing potential exposure risks due to inadequate safety measures, as well as some falling ill in the fall of 2019, U.S. intelligence agencies remain divided on whether the pandemic originated through natural transmission or as a result of an accidental release from the lab.
Notably, the report emphasized that although some scientists at the WIV engaged in the genetic engineering of coronaviruses, there was no information to suggest such work was conducted on the specific virus responsible for COVID-19. The majority of agencies studying the issue concluded that the virus was not genetically engineered.
Regarding the illnesses experienced by WIV researchers in the fall of 2019, the report noted that some symptoms were consistent with but not diagnostic of COVID-19, while others were unrelated to the disease. The timing and nature of the illnesses did not conclusively support or refute either hypothesis regarding the origins of the pandemic.
China has consistently denied allegations that the virus originated in the Wuhan lab and has accused the U.S. of politicizing the tracing of the virus's origin, as per CBS News.
In line with previous assessments, the report maintained a consistent breakdown. Five U.S. intelligence entities continued to support the theory of natural transmission, while the FBI and the Department of Energy leaned toward the lab leak theory for different reasons. The CIA and another agency could not reach a determination without additional information.
House Intelligence Committee Chairman Mike Turner and Chairman of the Select Subcommittee on the Coronavirus Pandemic Brad Wenstrup jointly expressed their belief that the ODNI report lends credibility to the lab leak theory. However, they emphasized the need for further investigation and corroboration of available evidence into the origins of COVID-19.
Director of National Intelligence Avril Haines had previously highlighted the lack of cooperation from the Chinese government as a significant gap in understanding the origins of the pandemic.
As the investigation into the origins of COVID-19 continues, Haines acknowledged the complexity of the issue and the challenges faced by intelligence agencies in obtaining a comprehensive understanding based on the available information.
Published by Medicaldaily.com