COVID-19 Will Become Endemic In The US This Year, Expert Predicts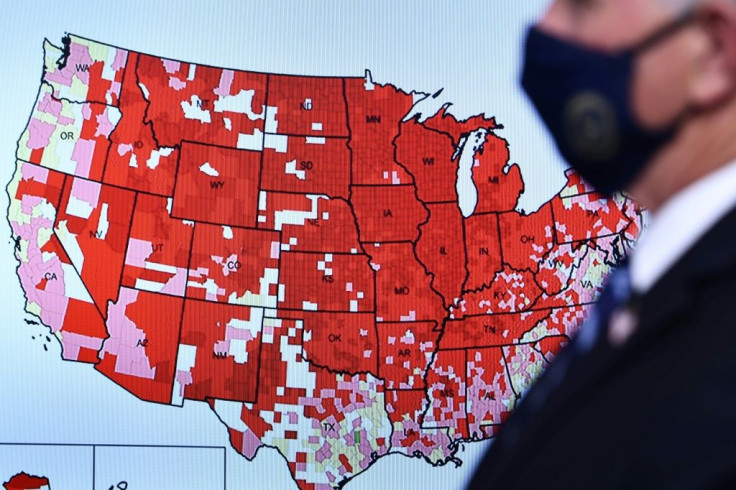 Is the COVID-19 pandemic really over? According to a Bay Area-based expert, the public health crisis has not just ended; all the signs also point to COVID-19 becoming endemic in the U.S. this year.
UCSF infectious diseases expert Dr. Peter Chin-Hong confidently said that Americans could soon breathe a maskless sigh of relief when the novel coronavirus becomes more of a thing of the past than a threatening disease of the present.
"I think this is a critical year because this is the year that COVID will become endemic," Chin-Hong told ABC 7 Monday.
Thanks to the level of immunity within American society and the tools — treatment and vaccines — available against COVID-19, the viral disease is becoming predictable and easy to counter, he noted.
Of course, there would still be casualties. But Chin-Hong believes that the COVID jabs and boosters would only be needed by the most vulnerable individuals, especially the elderly, when the disease becomes endemic.
"We as a society have to be prepared for as much as 100,000 to 250,000 people a year dying of those vulnerable groups. But, in general, for your average person, it will probably fizzle out," Ching-Hong said.
On May 5, the World Health Organization (WHO) Director-General Tedros Adhanom Ghebreyesus announced that COVID-19 could no longer be considered a public health emergency after noticing a steady decline in cases in recent months.
However, the WHO chief also admitted in the same breath that the novel coronavirus would remain a global threat as the virus continues to mutate and spread worldwide.
On Monday, Tedros reiterated during a meeting in Geneva that "the end of COVID-19 as a global health emergency is not the end of COVID-19 as a global health threat." He warned that in the face of a possible resurgence, countries should strengthen their response capacities against the disease and prepare for future threats and pandemics.
Chin-Hong said many factors, including climate change and globalization, could make other global threats and pandemics possible. But he is optimistic they would not be of the same magnitude as COVID-19.
"All these reasons make it likely that we will get a public health threat in our lifetime. But whether or not it's going to be the same magnitude of COVID-19 is probably less likely. But it will still be something that will cause some concern," he said.
Meanwhile, in response to the ongoing threat of COVID-19, pharmaceutical companies Pfizer and Moderna have decided to make new yearly vaccine shots instead of the regularly updated boosters. The two companies told CNBC that their new vaccines would provide broader and long-lasting immunity against COVID. They would also work against other respiratory diseases, including the flu and RSV.
Published by Medicaldaily.com