Cubs' Five Wild Pitches In One Inning; Early Warning Sign Of 'Steven Blass Disease?'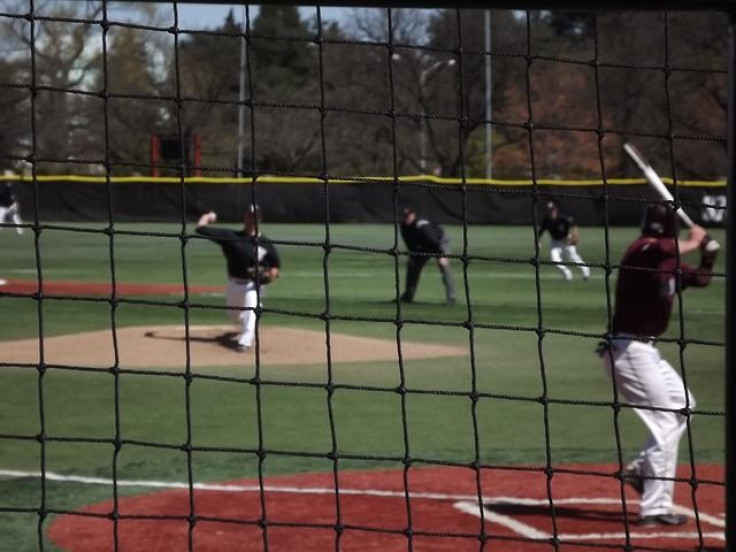 In the sixth inning of Sunday night's match up against the San Francisco Giants, the Chicago Cubs became the second team in Major League Baseball history to throw five wild pitches in one inning.
Starting pitcher Edwin Jackson was called off the mound after his second wild pitch of the game led to San Francisco's third run of the game. Right hander Michael Bowden came on in relief to throw three more wild pitches making Chicago the first team in regular season history to record five wild pitches.
Jackson and Bowden's sudden loss of pitching accuracy conjures up unpleasant thoughts of a disorder nicknamed "The Curse" by baseball fans.
"Steven Blass Disease" is described as an inexplicable loss of pitching accuracy that usually never returns causing career ending implications. The perceived psychological disorder is a similar diagnosis of "Yips" or wrist spasms experienced by golfers.
In the third inning of the 2000 National League divisional series St. Louis Cardinals' pitcher Rick Ankiel threw five wild pitches against the Atlanta Braves. Little did Ankiel know his control problems may have pointed to an even bigger dilemma with his mechanics.
In 1972 Pittsburgh Pirates' right-handed pitcher Steve Blass mysteriously lost control of his pitches as his earned run average, ERA, began to rise. As his accuracy worsened the World Series winning pitcher was demoted to the minor leagues until his condition forced him to retire after the 1974 season.
Researchers Stephen Weis and Arthur Reber published their article "Curing the Dreaded 'Steve Blass Disease'" in the Oct. 2012 edition of the Journal of Sport Psychology in Action. In it they highlight several MLB players who have been inflicted with disorder as well as possible solutions to this setback.
Since it's considered a neurological disorder many scientists are convinced the condition can be corrected by refocusing the athlete's attention.
Former major league pitcher Billy Wagner claimed his case of "Steve Blass Disease" was cured by elbow ligament surgery known "Tommy John surgery."
A similar loss in throwing accuracy experienced by fielders is "Steve Sax Syndrome" named after the former major league second baseman whose throws to first base began to miss their mark in 1983 season, just his second year in the league.
Published by Medicaldaily.com