A Cure For MERS: As The Virus Spreads, Scientists Start 'Repurposing' Drugs To Stop The Disease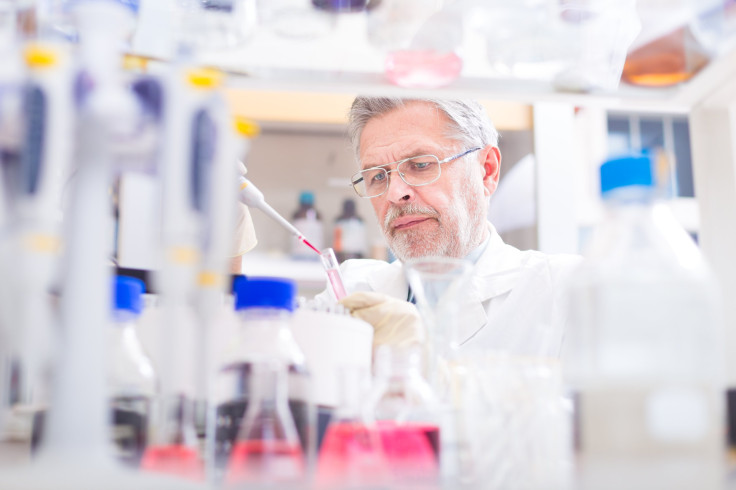 In recent weeks, Middle East respiratory syndrome, or MERS, has been spreading not only throughout its point of origin — the Arabian peninsula — but has also reached the U.S. and infected at least three people in the Midwest. There is currently no cure for the disease, but scientists are scrambling to bring together possibilities for treatments and drugs.
Researchers at the University of Maryland School of Medicine are finding ways to "repurpose" current drugs to fight the virus, identifying a cocktail of different drugs that might do the trick — from malaria drugs to old-line chemotherapy drugs. In a new study, they selected various compounds grown in the lab that would work against viruses, and found that 39 drugs were effective at inhibiting the MERS-CoV or SARS-CoV viruses. "Outbreaks of emerging viruses present a unique challenge: How to quickly identify treatments without requiring the full-term, lengthy clinical development process," Dr. Matthew Frieman, Assistant Professor of Microbiology and Immunology at UMSOM, said in a press release. "Repurposing approved pharmaceuticals offers a feasible, safe way to quickly find ways to quell an outbreak and reduce the loss of life. In fact, in a fast-moving outbreak, it may be the only way to find treatments."
Currently, there is no vaccine for the virus, and treatment involves being isolated in a hospital setting. Despite this, hospital workers and healthcare staff have an increased risk of being infected with the virus since they are more likely to be in contact with infected patients. MERS has affected up to 614 people and killed 181, which means there is a 29 percent mortality rate. Scientists hope that by identifying a drug that could treat or cure the virus, lives will be saved all over the world. And though the research completed at the University of Maryland was done in a lab, the authors of the study believe it's a step "in the right direction."
Some of the drugs studied that showed potential included leukemia drugs imatinib and dasatinib, chloroquine, a breast cancer drug called Fareston, and the cancer drug gemcitabine. Symptoms of MERS involve difficulty breathing, cough, shortness of breath, and a high fever.
"It's a good start," Dr. Tony Fauci, head of the National Institute for Allergy and Infectious Diseases, told NBC News. "You try to stay ahead of the game. There's a host of things we are doing. Hopefully, we will never have to use any of them."
Published by Medicaldaily.com