CVS Health And US Chamber of Commerce Disagree on Anti-Smoking Laws, So CVS Quits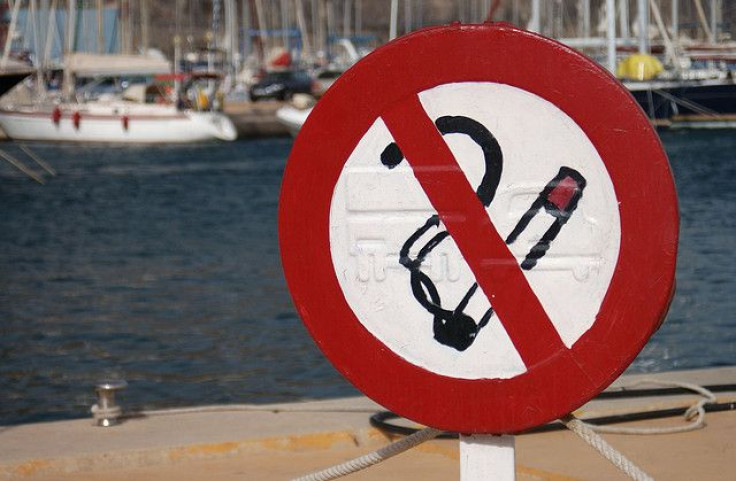 Over the years, more and more companies have turned onto the fact that smoking is bad for you and we should probably all just stop doing it. Apparently, the U.S. Chamber of Commerce never got that memo.
CVS Health Corporation has decided to resign from the Commerce after it came to light that the chamber and its foreign affiliates were launching a global lobbying campaign against antismoking laws. Last year, CVS removed tobacco products from all of its stores.
"We were surprised to read recent press reports concerning the U.S. Chamber of Commerce's position on tobacco products outside the United States," David R. Palombi, a senior vice president at CVS, said in a statement. "CVS Health's purpose is to help people on their path to better health, and we fundamentally believe tobacco use is in direct conflict with this purpose."
The New York Times reported that the chamber and its affiliates' actions put it in direct opposition of the efforts of global health organizations to curb the use of tobacco. The newspaper reported that the chamber targeted restrictions on smoking in public spaces, bans on menthol and slim cigarettes, advertising restrictions, excise tax increases, plain packaging and graphic warning labels, and often in developing countries.
The chamber defended itself from the claims in a statement, saying, "It's unfortunate that a concerted misinformation campaign about the U.S. Chamber's position on smoking has resulted in a company leaving our organization.
"To be clear, the chamber does not support smoking and wants people to quit," the statement continued. "At the same time, we support protecting the intellectual property and trademarks of all legal products in all industries and oppose singling out certain industries for discriminatory treatment."
The chamber has come under fire lately for its lobbying stances. Seven Democrat senators released a statement lambasting the chamber's tobacco lobbying, calling it "craven and unconscionable," adding, "member companies should be concerned that their good name is sullied in efforts to strike down public health protections worldwide."
The director general of the World Health Organization, Margaret Chan, also released a statement, saying, "By lobbying against well-established, widely accepted and evidence-based tobacco control public health policies, the U.S. Chamber of Commerce undermines its own credibility on other issues. So long as tobacco companies continue to be influential members of the chamber, legitimate businesses will be tarred with the same brush."
This isn't the first time a major corporation has quit the Chamber of Commerce. Apple left in 2009 over the chamber's opposition of global warming regulation. In 2013, the American arm of Swedish construction company Skanska quit because of the chamber's support of lobbying against building green codes.
Published by Medicaldaily.com