Cyber Monday Deals: Healthiest Way To Shop On Black Friday And Other Intense Shopping Days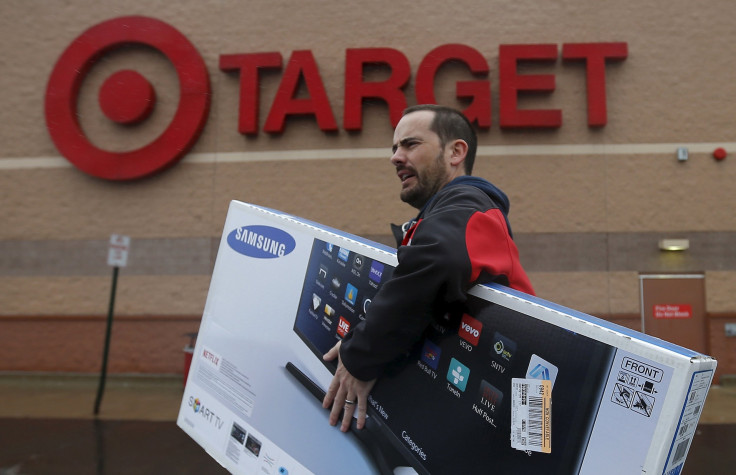 It's easy to get overwhelmed when you're shopping in any season, especially in a big, crowded city. Shopping inherently provides you with a tremendous amount of options — what stores, departments, floors, racks, colors, sizes, shapes, should you choose? — and this perhaps leaves you flustered and stressed. Days like Black Friday will typically begin to feel like a feat too difficult for one person to overcome, and even sitting in front of a computer on Cyber Monday can bury you in too many deals to sort through.
But if you really want to get some deals on new winter outfits or holiday gifts, sometimes you'll have to buck up and go in. The important part to remember, however, is that it's not worth stressing — or risking your health — over. A new study examines the best way to approach Black Friday and Cyber Monday shopping, highlighting the most effective and health-savvy ways to get your deals on intense shopping days.
Published in the Journal of Global Fashion Marketing, the study reviewed a lengthy list of shopping behaviors and experiences, in addition to shopper motivations and characteristics, in order to develop the best approach to tackle these crazy shopping days. The researchers examined 174 students from a U.S. university, asking them to take a survey about their recent and general shopping experiences. 63 percent of the participants had shopped during Black Friday, and 37 percent hadn't. The survey asked participants to rate prompts or questions like "To me, shopping is an adventure" or "I enjoy hunting for bargains when I shop."
Aside from stress, Black Friday and crazy shopping days have built a reputation for being dangerous in other manners. Large crowds, aggressive shoppers, and desperate people is typically a recipe for disaster, putting people at risk of injury or even death. A Black Friday Death Count website exists, noting that over the years, seven people have died due to Black Friday insanity and 98 people have been injured. The U.S. Occupational Safety & Health Administration (OSHA) even has a set of guidelines for retailers to manage crowds and protect the safety of their employees during the possibility of a stampede.
On a general level, it's important to be aware of large crowds and to steer clear of any altercations happening over store items. It's also important to be careful driving before and after Black Friday exhaustion, and to be wary in parking lots. But on an individual level, the best way to enjoy the day instead of stressing is to simply start early and allow yourself to see it as an adventure.
The researchers found that people tended to have more positive shopping experiences when they started earlier in the morning and were able to visit more stores. Giving themselves plenty of time appeared to lower their negative experiences during the day, likely due to the reduced stress and anxiety. And interestingly, people who shopped for clothing reported higher levels of satisfaction, adventure, and gratification.
Shopping offered people a sense of adventure, in addition to providing them with new ideas (especially with clothing, as buying new clothes can often offer people a sense of originality or personal development — hence retail therapy). In short, if you plan your day accordingly where you can get an early start with a good cup of coffee — and you're able to manage your time properly so you don't get too overwhelmed — it's likely you'll reduce a lot of the stress associated with Black Friday or Cyber Monday shopping.
Source: Kwon H, Brinthaupt T. The motives, characteristics and experiences of US Black Friday shoppers. Journal of Global Fashion Marketing: Bridging Fashion and Marketing. 2015.
Published by Medicaldaily.com