Cyclospora Outbreak Linked To Bagged Salad, As Illness Toll Reaches 372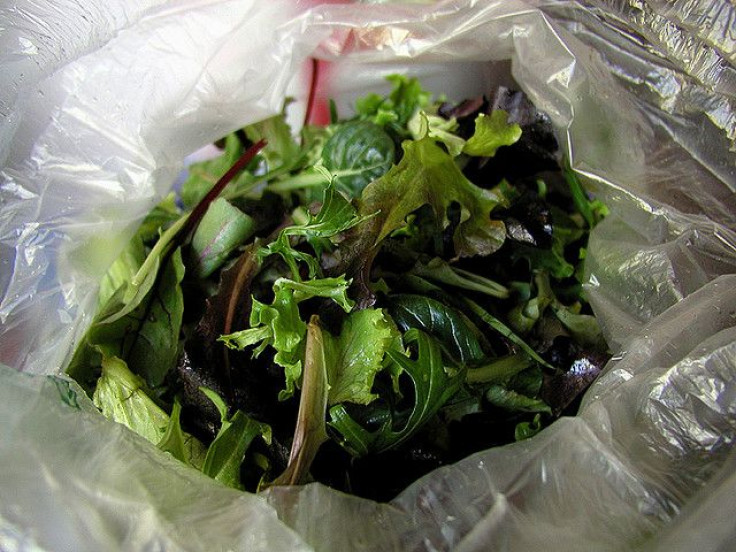 Bagged salad is the source of the ongoing U.S. cyclospora outbreak, which has caused over 370 cases of foodborne illness in 15 states, according to Iowa state investigators.
"The evidence points to a salad mix containing iceberg and romaine lettuce, as well as carrots and red cabbage as the source of the outbreak reported in Iowa and Nebraska," said Steven Mandernach, chief of the Food and Consumer Safety Bureau of the Iowa Department of Inspections and Appeals.
Iowa officials declined to name the brand or producer of the salad and did not comment on whether it is domestic or imported. The investigators uncovered that a single source of salad mix accounted for 80 percent of the state's 143 cases.
The contaminated salad in question is no longer on shelves, according to Mandernach.
The outbreak surfaced in Iowa in mid-June and quickly spread to neighboring Nebraska, which now has 76 confirmed cases. Texas's tally of 101 is second in the nation.
Cyclosporiasis is a rare parasititic infection that is normally caused by contamination in water or food produce. The disease can trigger weeks of watery diarrhea, nausea, and vomiting. Previous outbreaks in the U.S. have been caused by imported raspberries, lettuce, snow peas, and basil.
According to NBC News, federal health officials did not immediately confirm the source of the outbreak.
Published by Medicaldaily.com