Daniel Chong, Student, Left In DEA Cell For 4 Days: 25-Year-Old Was Forced To Drink His Own Urine In Near-Death Experience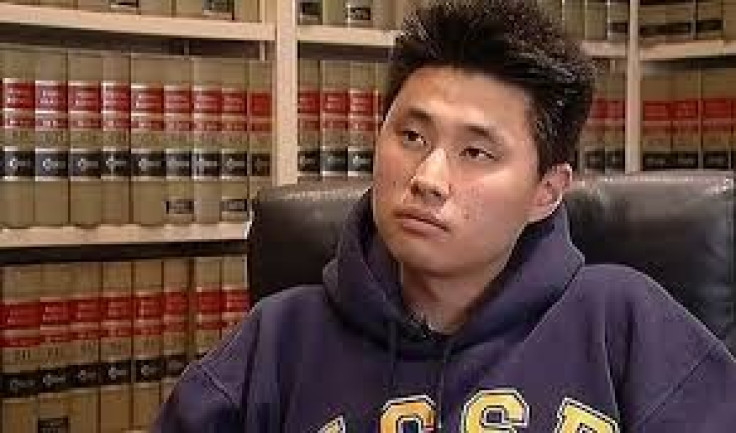 A student from the University of California-San Diego has been awarded $4.1 million in damages following an incident last year where the 25-year-old was left in a Drug Enforcement Administration (DEA) holding cell and neglected for four days.
Daniel Chong said that he was deprived of food and water, forced to drink his own urine to survive, and even tried to leave a note for his mother embedded in his skin. Upon his release, Chong spent another five days in the hospital to be treated for dehydration, kidney failure, cramps, and a perforated esophagus, the Associated Press reported.
Chong's condition was so dire that he said he even accepted his impending death and attempted to carve "Sorry Mom" into his arm using a broken piece of glass from his eyeglasses. "S" was all he could manage.
On his third day in the holding cell, Chong began to hallucinate and had convinced himself that guards were trying to poison him by emitting gas through the vents. "All I wanted was my sanity," Chong explained. "I wasn't making any sense."
Back in April 2012, San Diego authorities conducted a drug raid at a house belonging to one of Chong's friends where 18,000 ecstasy pills, weapons, and other drugs were found. Chong and eight other individuals were taken into custody; however, DEA detectives decided against charging Chong and told him to "Hang tight, we'll come get you in a minute," according to Chong's attorney Eugene Iredale.
Chong, who was 23 at the time, was found four days after entering the cell, covered in feces and barely conscious. Although the DEA issued a formal apology when the incident occurred, the agency has made no official comment since Justice Department spokeswoman Allison Price announced the $4.1 million settlement.
To make sure similar acts of negligence are avoided in the future, the DEA has adopted national detention standards that require surveillance systems and daily holding cell inspections.
Published by Medicaldaily.com