David Lee Magnum Pleads Not Guilty To Infecting Another With HIV; Could Have Exposed More Than 300 People To Virus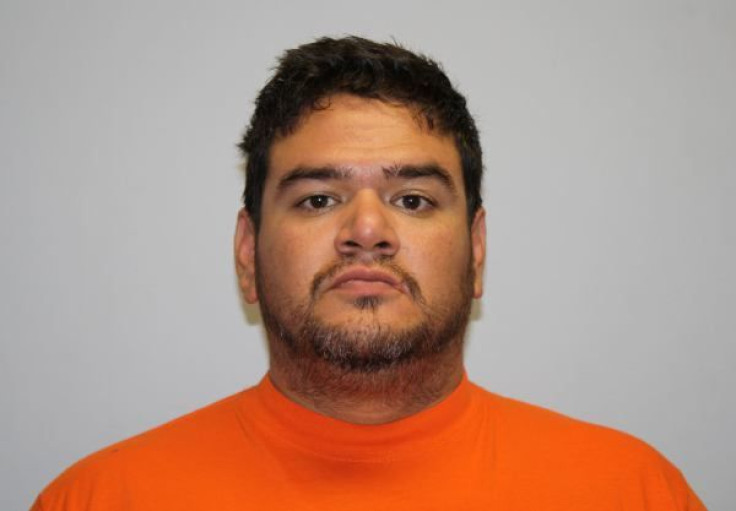 David Lee Magnum, 37, of Dexter, Mo., who tested positive for human immunodeficiency virus (HIV) in 2003, pleaded not guilty on Thursday morning at the Stoddard County Justice Center to charges of recklessly infecting a sexual partner with the virus. Several other potential victims are also expected to come forward since Magnum reported having more than 300 sexual partners to whom he made no mention of his infection since he was diagnosed.
Magnum was arrested on Aug. 28 after his former partner, identified as D.B. in court documents, found out that he was HIV-positive, and reported Magnum to the police. D.B. told police that they had met in Oct. 2012 through a Craigslist ad. Before the two had sex, D.B. questioned Magnum about any diseases; Magnum said he had none, the Los Angeles Times reported. The two lived together shortly, during which time they had unprotected sex — sometimes involving other men — before D.B. discovered Magnum was cheating on him. The pair broke up, and D.B. learned through a phone call from a former roommate that Magnum had been diagnosed with HIV in 2003. In July, D.B. tested positive for HIV, according to a probable cause statement.
During an interview with Magnum, police found out that he had more than 300 sexual partners since being diagnosed. "Magnum admitted he never disclosed he had HIV to any of his sexual partners in Stoddard County," Dexter Police Det. Cory Mills wrote in the probable cause statement. "I inquired why Magnum did not disclose he was HIV positive to his sexual partners and he replied, 'Fear of rejection.'" Fifty to 60 of Magnums partners live in Stoddard County.
Since news broke about Magnum's arrest, health departments have seen increased rates of HIV testing. Whitney Preslar, a licensed practical nurse with the Butler County Health Department, says that the department has seen a 46 percent increase in HIV tests since Aug. 28. Health department officials in Cape Girardeau County say that they've seen a 50 percent increase in testing and more calls than usual with questions about HIV, KFVS reported.
Dexter police have also interviewed another six people in the investigation; however, the officers didn't disclose the HIV status of the individuals. Magnum faces up to 15 years in prison for knowingly exposing HIV without his partners' consent. He also faces life in prison if he is found guilty of infecting former partners.
HIV is most commonly transmitted through anal and vaginal sex or by sharing drug injection equipment with a person who is already infected. The virus lowers the number of immune system CD4 cells, thereby causing the viral load to rise, according to the Centers for Disease Control and Prevention. Although HIV is uncurable, there are drugs that can help control the virus. Recently, a vaccine was found to be successful in Phase 1 trials in increasing the numbers of antibodies that fight the infection.
Preslar recommended that the following groups get tested for HIV:
· Those who are engaging in unprotected sex with a partner who does not know his or her HIV status
· Someone who has a history of other sexually transmitted infections
· Anyone who is engaging in unprotected sex with multiple partners
· Anyone who is sharing needles/syringes with other for injecting drugs or steroids
Published by Medicaldaily.com