Deadly MERS Virus Confirmed In Orlando, Florida; CDC Contacting Co-Travelers On 3 Flights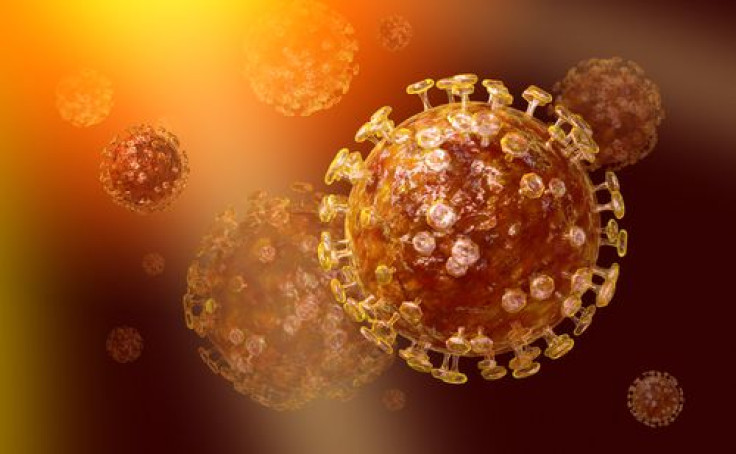 A second U.S. case of the deadly MERS virus was reported Monday in Florida, according to the Centers for Disease Control and Prevention (CDC). The patient, whose identity is protected and nationality unknown, is a health care provider who works in a Saudi Arabian facility treating people infected with MERS. S/he traveled to Orlando, Fla., to visit family. Dr. John H. Armstrong, Florida's State Surgeon General and Secretary of Health, noted the patient, who is in stable condition, did not visit any theme parks since arriving in Orlando on May 1. The family of the patient is said to be voluntarily staying at home.
The patient experienced symptoms while en route from Jeddah, Saudi Arabia, to Orlando. On May 1, s/he departed Jeddah, traveled by plane to London; from there took a flight to Boston, another to Atlanta, and then one final flight to Orlando. During the trip, the patient experienced fevers, chills, and a slight cough. On May 8, the patient went to a Florida ER (not yet identified by the CDC) and complained of symptoms; s/he was promptly admitted and then isolated.
Currently, the CDC and officials with 20 states are in the process of contacting travelers connected with those flights, though flight numbers have not been released to the public. Health officials emphasize the risk of infection to be low.
"This virus has not shown the ability to spread easily," said Dr. Anne Schuchat, assistant surgeon general and director, National Center for Immunization and Respiratory Diseases, who noted the patient's flight was on May 1. "Today is May 12, incubation is five days, on average, so it is likely if you haven't already developed symptoms, you most likely are not."
As of May 12, 2014, the World Health Organization has reported 538 laboratory confirmed cases of Middle East Respiratory Syndrome Coronavirus, mostly concentrated in the Arabian Peninsula, and 145 deaths worldwide. Countries with imported or travel-associated infections include the UK, France, Tunisia, Italy, Malaysia, and most recently, the U.S. On May 2, 2014, the first confirmed case of MERS was reported in Indiana, where a male health care worker had returned to the country after living and working in Saudi Arabia. Schuchat noted the Indiana and Florida cases are not linked.
Saudi Arabia has recorded the most case of MERS, a total of 450, including 118 deaths. During April, 2014, a spike occurred in the number of new cases. Different from previously occurring coronaviruses, MERS was first reported in 2012 with all reported cases to date linked to the Arabian Peninsula, though the exact source and the way it is transmitted is unknown. Health officials believe it most likely originated in an animal, possibly a camel.
Currently, there are neither vaccines nor does the CDC suggest anti-viral treatment. People are advised to wash their hands often, avoid sick people, disinfect surfaces, and refrain from touching their faces, nose, and eyes. Despite the deadly nature of MERS, travel prohibitions have not been recommended.
Commenting on the "unwelcome but not unexpected news" of a second case of MERS, CDC Director Dr. Tom Frieden said: "The risk to the general public is extremely low." Frieden noted that the CDC genetically sequenced the Indiana case virus and did not see any "essential changes" to the virus since it was first analyzed, "and that is reassuring." "It is behaving like SARS," Frieden said, noting that only those caring for infected people are most at risk. So far, one-fifth of those who have been fatally infected are health care workers.
"Since we are seeing clusters in SA and elsewhere, since health care workers are traveling back and forth, we would not be surprised by additional cases," Frieden noted. In fact, the CDC has already tested and ruled out 150 people who had symptoms, but were found to be negative.
Published by Medicaldaily.com