Dearborn Police Shootout And Attempted Suicide Prevented By Autistic Son, Patrick Berry, And His Father [VIDEO]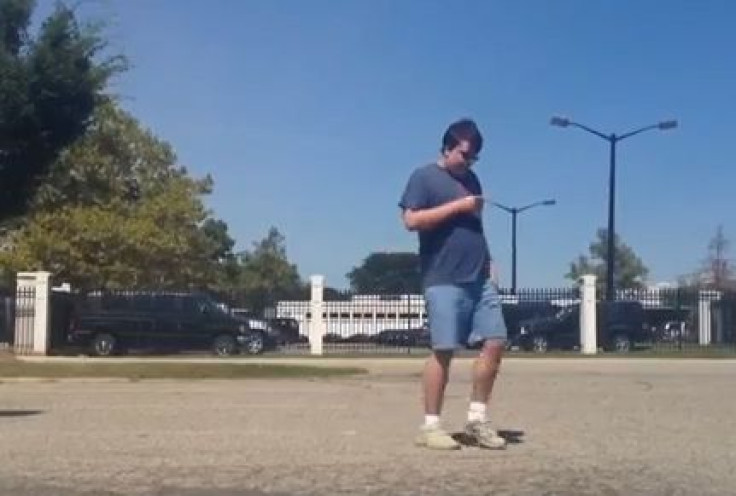 A suicide by cop was thwarted on Saturday by an autistic son, Patrick Berry, and his father Doug in Dearborn, Mich.
The incident occurred while the pair was taking one of their regular trips to the local Dearborn Amtrak station on Saturday evening around 6:30 p.m. The 20-year-old Patrick, who is non-verbal, is fascinated by trains and soothed by the rumble of the tracks.
Doug Berry, a longtime advertising executive, noticed an apprehensive man staring through the chain-linked fence at the adjacent Dearborn police station and decided to call 9-1-1. A few minutes later, the agitated man retrieved a long bag from his car, crawled under the fence, and started walking toward the station.
"He's inside!" he told the dispatcher, according to The Detroit News. The tipped-off police officers sprang outside and were able to subdue the man without anyone being injured. The bag contained a loaded .30 caliber Winchester rifle.
"Obviously, we had a very disturbed distraught individual. ... It appears that he came with a fully-loaded weapon ... and thanks to the quick analysis by Mr. Doug Berry, we did avert what would have been a tragedy," Dearborn Police Chief Ron Haddad told the Detroit Free Press.
Police later told Doug Berry that the unidentified 50-year-old man said he wanted to die and "the best way to die was shoot at police so they would have to kill him." He has been taken to a local hospital for psychiatric evaluation and may face charges.
The police were grateful for Doug's actions, but the latter was merely thankful for his son.
"Because my son has autism, I was at the right place at the right time," Doug told the Detroit Free Press. "Happy ending."
Published by Medicaldaily.com