Death Penalty Law Declared Unconstitutional In Oklahoma: Is Lethal Injection On Trial?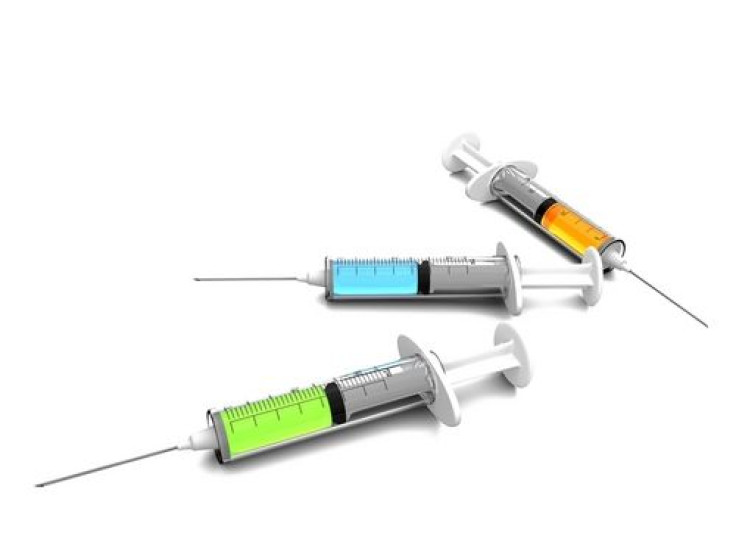 A judge in Oklahoma ruled on Wednesday that the state's execution law is unconstitutional in that it violates due process rights by improperly preventing death row inmates from access to the court system in order to learn about the drugs to be used in their execution. Oklahoma County District Judge Patricia Parrish ruled in response to a challenge brought by inmates Clayton Lockett and Charles Warner, who had asked Oklahoma prison officials what company makes the execution drugs and whether the chemicals were pure. State law forbids anyone to disclose the source of drugs used in executions, but that provision, Parrish decided, violates rights guaranteed in the Constitution, according to The Associated Press.
Oklahoma's current death penalty law dictates the method of execution to be lethal injection. This 1977 law replaced an original death penalty law calling for execution by electrocution, but in 1972, the U.S. Supreme Court ruled the death penalty, as it was then administered, unconstitutional. Oklahoma uses three drugs: sodium thiopental or pentobarbital to cause unconsciousness; vecuronium bromide to stop respiration; and potassium chloride to stop the heart. Three executioners each inject one of the three drugs into intravenous lines.
Although the Oklahoma decision does not vacate the death sentence, it may delay the deaths of Lockett and Warner whose executions dates are set for April 22 and April 29, respectively. Increasingly, states are having trouble obtaining execution drugs due to an embargo from European pharmaceutical firms. (Originally, Hospira, the U.S. manufacturer of sodium thiopental exited the market early in 2011 after officials at its Italian plant raised objections to supplying the drug for capital punishment purposes.) In particular, pentobarbital, the most common drug in lethal injections, according to Time Magazine, is in low supply since Danish drugmaker, Lundbeck, which sells the drug under the name Nembutal, stopped selling it for use in U.S. executions in 2011.
State governments have turned to other suppliers, but some argue other drugs may lack purity and cause unnecessary suffering. In January, for instance, Ohio used a new combination of drugs, midazolam and hydromorphone, to kill convicted rapist and murderer of a pregnant woman, Dennis McGuire, after the maker of the previous execution drug refused to allow its use. "Between 10.33am and 10.44am — I could see a clock on the wall of the death house — he struggled and gasped audibly for air," wrote Lawrence Hummer in his eye-witness account for The Guardian.
Increasingly, states are turning to compounding pharmacies to supply their needs for execution drugs, yet states have shrouded the identities of these companies in secrecy. Normally, a compounding pharmacy will combine, mix, or alter ingredients to tailor a medication for an individual; people with allergies, for instance, might turn to a compounding pharmacy. Additionally, when compounding a drug for special use, the pharmacies are not subject to stringent Food and Drug Administration standards.
Published by Medicaldaily.com