Pharmacy Asks Texas To Return Execution Drugs; Officials Refuse Despite Lack Of FDA Approval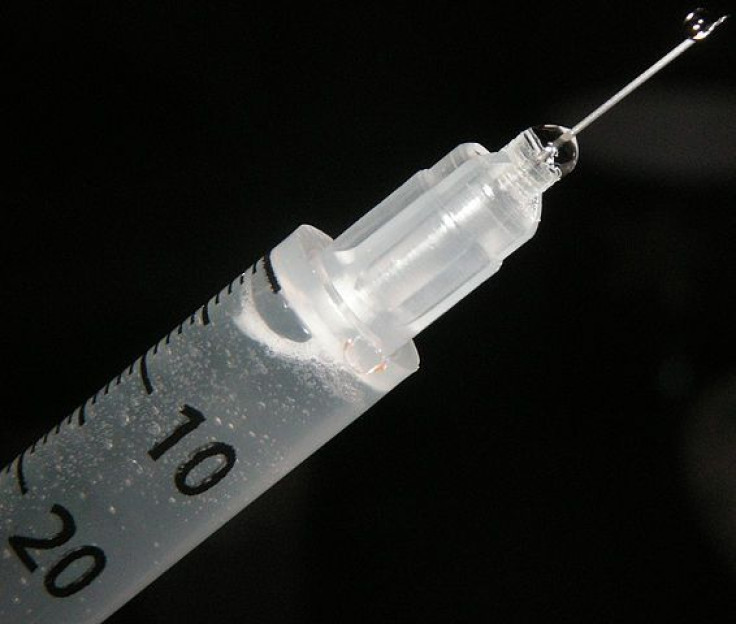 After becoming ensnared in a capital punishment controversy last week, the compounding pharmacy which made pentobarbital to be used by the Texas Department of Criminal Justice (TDCJ) as a lethal injection for death row offenders requested return of the drug on Oct. 4. "TDCJ has no intention of returning the pentobarbital," TDCJ told Reuters yesterday, noting that the drug had been purchased legally.
Reuters reported that the owner of The Woodlands Compounding Pharmacy demanded the drugs be returned after the transaction between itself and the state was made public. Owner Jasper Lovoi told the news agency that he had been promised secrecy when the state had purchased the eight vials of pentobarbital last month, a stash that will allow the state to continue enforcing capital punishment into next year. The secret only came to light because of information obtained through a Freedom of Information Act request, Russia Today reported.
What is Pentobarbital?
The drug is described by the National Institutes of Health as a barbiturate used as a sleeping aid for the short-term treatment of insomnia. It is also used as a sedative to relieve anxiety and induce sleep before surgery. A 2008 story run in the New York Times outlined the illegal sale of the drug for purposes of suicide. Although tightly regulated in most countries, pentobarbital was once widely used as a sleep aid and then transformed into the drug of choice among veterinarians when euthanizing animals. "Aging and ailing people seeking a quick and painless way to end their lives say there is no easier place on earth than Mexico to obtain pentobarbital, a barbiturate commonly known as Nembutal," the New York Times reported. In fact, both the drug itself and a discussion of where to buy it are outlined in The Peaceful Pill Handbook, a book focused on assisted suicide options.
In the state of Texas today, capital punishment by means of lethal injection consists of a single drug protocol of pentobarbital. Historically, the state used hanging as a means of execution between 1819 and 1923, at which time the state authorized use of the electric chair. After capital punishment was declared "cruel and unusual punishment" by the U.S. Supreme Court in 1972, Texas did not perform executions again until 1977, when it adopted lethal injection as its method. Originally, Texas used an injection of sodium pentathol and then switched to a three-drug procedure before arriving at the single drug protocol.
Along with other states that enforce the death penalty, Texas experienced a shortage of sodium thiopental and other lethal injection drugs when manufacturers refused to sell them beginning in 2011. Most notably, Hospira, a federally approved U.S. manufacturer of Pentothal (sodium thiopental), announced in January of that year it would exit the market completely after officials at its Italian plant raised objections to supplying the drug for capital punishment purposes. At that time, some lethal injection states, including Texas, changed drug protocols and began to solicit compounding pharmacies to fulfill their orders.
Yet, this is the very basis of a lawsuit against the state brought by attorneys for condemned inmates.
Compounding Pharmacies
According to Russia Today, the suit claims that there is a "significant chance that [the pentobarbital] could be contaminated, creating a grave likelihood that the lethal injection process could be extremely painful, or harm or handicap plaintiffs without actually killing them." The attorneys further suggest the state's reliance on a compounding pharmacy for execution drugs may be an example of "cruel and unusual punishment" because drugs mixed by compounding pharmacies are not approved by the U.S. Food and Drug Administration (FDA).
Pharmacy compounding, as described by the FDA, is "a practice in which a licensed pharmacist combines, mixes, or alters ingredients in response to a prescription to create a medication tailored to the medical needs of an individual patient." For instance, an individual who may require a certain approved medication but is allergic to an inactive ingredient might make use of a compounding pharmacy via prescription from his or her doctor. Such practices serve a public need. Yet, some firms make and distribute drugs beyond the boundaries of traditional pharmacy compounding — and worse, not all compounding firms meet quality, safety, and sanitation standards.
One such instance occurred in Nov. 2012, when the New England Compounding Center was identified as the cause of a meningitis outbreak that left 48 people dead and 720 requiring treatment. The Centers for Disease Control and Prevention had traced a fungal contamination to medication used for epidural steroid injections manufactured by that compounding pharmacy. Compounding pharmacies are regulated by local state authorities and not by the FDA. The Drug Quality and Security Act, which was passed by the House in September and is expected to easily pass through the Senate, would address the issue of regulating compounding pharmacies that act as outsourcing facilities and ship sterile drugs across state lines. Whether passage of this bill would impact the controversy in Texas is unknown, though certainly new arguments would be made regarding the state's use of a lethal injection drug obtained from a compounding pharmacy.
Published by Medicaldaily.com