Dementia Risk Update: Following A Disaster, Elderly People May Face Increased Risk Of Disease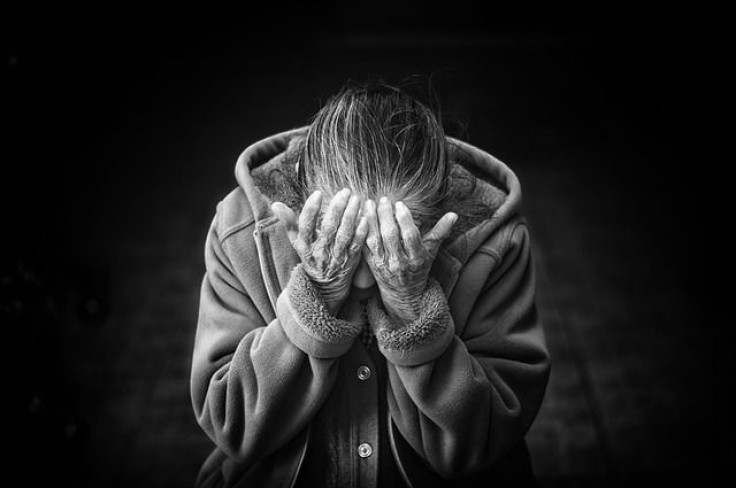 Older people are the main demographic affected by dementia, but these brain-impairing diseases are not a normal part of aging, and certain risk factors may increase someone's risk of developing them, according to the World Health Organization. A new study has revealed that people who lived through a disaster may have a higher risk of developing dementia in old age.
Following the horrific 2011 tsunami in Japan, some elderly people were uprooted from their homes and lost touch with their neighbors. Researchers from the Harvard T.H. Chan School of Public Health found that these folks were more likely to experience symptoms of dementia over time when compared to those who were able to stay in their residences, according to a report in Medical Xpress.
This study is the first to link a potential risk of dementia to the aftermath of a disaster, the publication reported.
Researchers worked with colleagues in Japan to conduct a "natural experiment." A group of elderly residents of the coastal city of Iwanuma, which was badly damaged by the tsunami, happened to be surveyed about their health seven months before the natural disaster. The team reached their results by then conducting a follow-up survey among the same group of 3,566 tsunami survivors aged 65 or older.
"In the aftermath of disasters, most people focus on mental health issues like PTSD," the study's lead author, Hiroyuki Hikichi, said, according to Medical Xpress. "But our study suggests that cognitive decline is also an important issue. It appears that relocation to a temporary shelter after a disaster may have the unintended effect of separating people not just from their homes but from their neighbors — and both may speed up cognitive decline among vulnerable people."
Source: Hikichi H, Aida J, Kondo K, Tsuboya T, Matsuyama Y, Subramanian SV, et al. Increased risk of dementia in the aftermath of the 2011 Great East Japan Earthquake and Tsunami. Proceedings of the National Academy of Sciences journal (PNAS). 2016.
Read more:
Personality Changes In Alzheimer's Disease: New Checklist Might Catch The Disease Earlier
A 'Broken Heart' Follows Major Natural Disaster For Many People Worldwide
Published by Medicaldaily.com