'Demeter' Pizza-Scented Perfume — Perfect For This Weekend's Super Bowl Party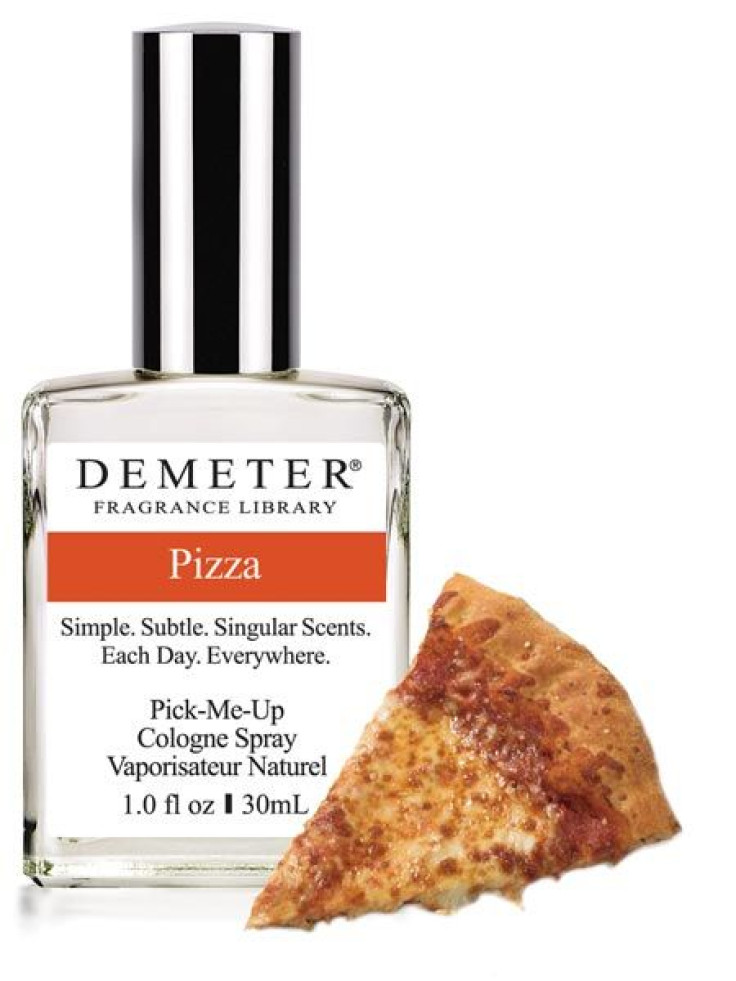 Two years ago, Pizza Hut debuted their pizza-scented perfume, Eau De Pizza Hut. Last year, we saw the Federation of Bakers in London premiere a bread-scented perfume in order to combat the anti-bread and anti-carb diets. Now pizza has made its way back to the necks and wrists of folks wanting to smell like the cheesy fast food. Demeter Fragrance Library has over 250 different fragrances in their collection, and pizza is one of them.
"I get an email at least once a day with someone asking why they would want to smell like dirt," said Mark Crames, the CEO of Demeter Fragrance Library, ABC News reported. "We design fragrances inspired by real objects. You experience the emotional response."
That might be the winning factor for many — the realness of the scent because some of Demeter's top scents are: Pure Soap, Laundry Mat, and Clean Skin. Another selling point might be that all of the ingredients in the fragrances are 95 percent natural or derived from renewable resources. "In the past we shied away from scents like pizza, bacon, gun powder, and blood, thinking they were not wearable," Crames said. Pizza Hut in Canada subsequently created the pizza scent as a promotional stunt, and it became popular rather quickly. "I realized, we are the leader, we set the trend, and if people moving past us we are missing the boat."
Sold for about $15 to $20 at local drugstores, the company is known for making many nonconventional fragrances such as gin and tonic, dirt, milk, and pools. The mission statement for Demeter is to make wearable, everyday scents.
"A person's fragrance 'wardrobe' should include more than just designer or classic perfumes. Having a fragrance wardrobe of just designer perfumes is like having a wardrobe of nothing but evening clothes — beautiful but not what you might want for everyday life," said Christopher Brosius, founder of Demeter Fragrance Library. "You need the comfortable clothes as well."
Published by Medicaldaily.com