Depression After A Heart Attack May Double Your Risk Of Dying, New Study Finds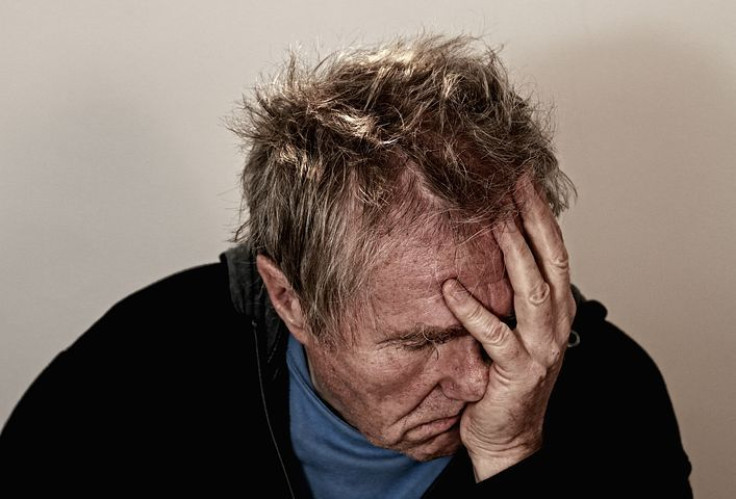 Depression doubles your risk of dying after you're diagnosed with coronary artery disease or suffer a heart attack, according to a new study.
"This study shows that it doesn't matter if depression emerges in the short term or a few years down the road — it's a risk factor that continually needs to be assessed," said Heidi May, lead study author and cardiovascular epidemiologist, in a press release. Half of the people who had depression died during the duration of the study compared to just 38 percent of those without a diagnosis, the release noted.
Read: Depression Can Increase Your Chances Of Heart Failure by 41%: Study
The researchers analyzed more than 24,000 health records from patients at two Utah hospitals who were diagnosed with a heart attack or angina (severe chest pain). Both of these conditions are considered coronary artery disease, which is caused by the buildup of plaque in arteries that supply blood to your heart and other body parts. Some people aren't aware they have coronary heart disease until they have a heart attack, according to the Centers for Disease Control and Prevention.
The average patient was followed for nearly 10 years after diagnosis. Upon follow-up, about 15 percent of all the patients were diagnosed with depression. Compared to those who were not diagnosed with depression, these patients were more often female, had diabetes, and had been diagnosed with depression at some point in the past.
The study results show a strong relationship between depression and long-term survival after coronary artery disease. Clinicians should seek a better way to diagnose the mood disorder because it could potentially save lives, May said in the press release.
Depression is a serious global public health issue that affects more than 300 million people of all ages, according to the World Health Organization. This study is the first to provide insight into the long-term effects of depression among those with coronary artery disease, according to the authors.
The findings will be presented at the American College of Cardiology's 66th Annual Scientific Session on March 17, in Washington, D.C.
See also: Which Antidepressant Will Help Me The Most? Best, Most Effective Drug Linked To Personal 'Symptom Clusters'
Yoga And Deep Breathing May Be The New Prescription For Depression, Study Reveals
Published by Medicaldaily.com