Depression Among Rheumatoid Arthritis Patients Much Higher Than Previously Reported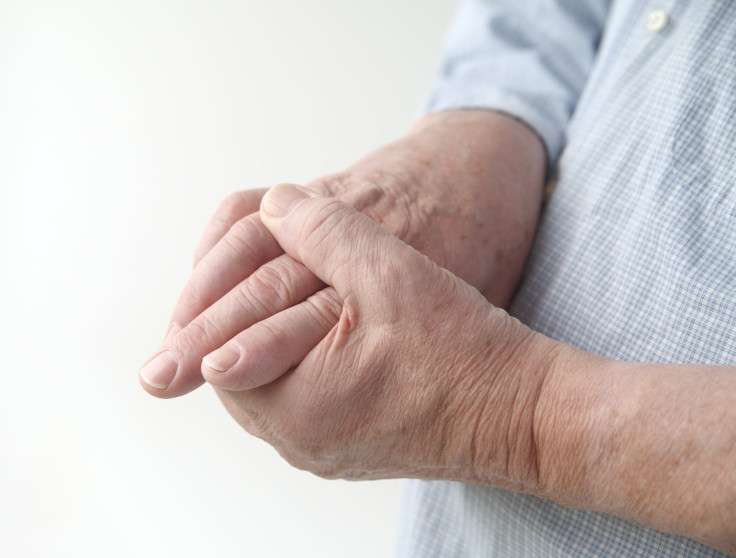 Rheumatoid arthritis — though not a life-threatening, fatal disease — can become a heavy burden on those suffering from it. A new report found that depression among rheumatoid arthritis (RA) patients is much higher than previously believed.
People living with RA are twice as likely to be depressed than others. Over a long period of time, the autoimmune disorder, which causes swelling of the knees and other joints, can lead to excruciating chronic pain, as well as an inability to move about or walk easily. Not being able to partake in daily activities due to constant pain is one of the reasons why RA patients are likely to develop depression over time.
According to the National Rheumatoid Arthritis Society (NRAS), depression often goes unreported in RA patients because many of the symptoms, such as fatigue or poor sleep, can often be attributed to the disease itself.
The team of researchers was led by Professor Anne Barton, a member of the National Institute for Health Research (NIHR) Manchester Musculoskeletal Biomedical Research Unit, and reviewed 322 patients who were living with severe rheumatoid arthritis. These patients were waiting to be placed on biologic treatments for RA, which are a class of drugs that recreate the effects of natural substances made by the body's immune system. The study focused on the current measure of the disease — a test called DAS28 — which produces a score that estimates the number of swollen joints in the body as well as inflammation levels.
The DAS28 is somewhat of a "subjective" approach, since patients who take the test are able to self-report how they are feeling. The researchers found that such subjective measures of the disease were more likely to be influenced by mood and other psychological factors.
"This may seem obvious but has not been reported before and is important because without treating the depression, the patient's DAS28 score might not improve as much as it should on a biological drug, and doctors may assume the drug is ineffective," Dr. Lis Cordingley, a health psychologist and a lead author of the study, said in a press release. Essentially, doctors and rheumatologists treating patients with RA should be aware that depression is a very real side effect of the disease, that may have a significant impact on the overall well-being of the patient depending on how severe the symptoms are.
"This is the first study of its kind in patients with high levels of active disease," Barton said in the press release, "and suggests that routinely assessing a patient's moods and beliefs — separate to their physical state — would be useful in guiding patient management. As rheumatologists we need to be aware that depression may occur more commonly in patients with severe rheumatoid arthritis than we had realized."
Despite the seemingly bad news, another recent study released last year actually took a positive spin on RA patients' quality of life. The authors of the study found that overall, people with rheumatoid arthritis have better psychological well-being than they did several decades ago. The researchers pinpointed improvements in treatment and medications, as well as physical and psychological services, as being the main reasons behind improved quality of life. "The results of our study relay the hopeful message to patients that today, in spite of having rheumatoid arthritis, they have a better opportunity to live a full and valued life than 20 years ago," Cécile Overman, a doctoral student in healthy psychology at Utrecht University in the Netherlands, told Reuters.
Meanwhile, the authors of the most recent study believe health care professionals should review each self-reported component of the DAS28 test carefully in order to be able to adjust therapies and treatments based on psychological needs of the patient. "By reporting individual DAS28 components, clinicians may be better able to assess the impact of therapies on each component, adjusting approaches according to patients' needs," the authors wrote in the conclusion.
Published by Medicaldaily.com