Derek Ward, Long Island Man Who Beheaded His Mother, Was Off His Meds At The Time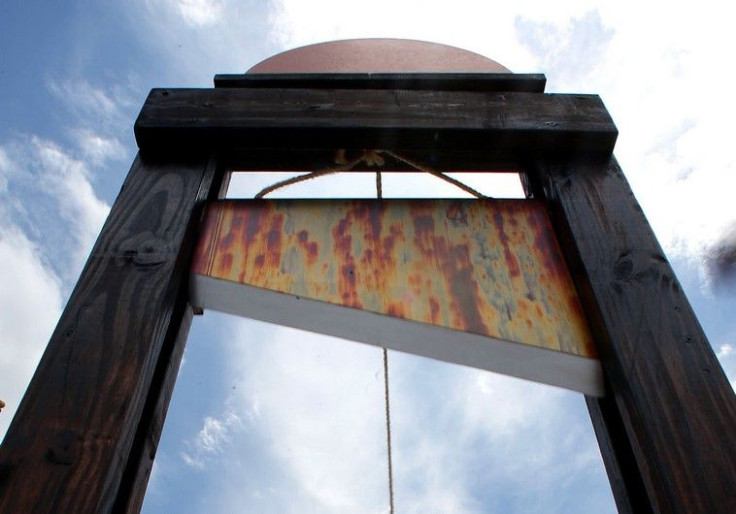 The Long Island man who beheaded his mother in their home before taking his own life by jumping in front of a train this past Tuesday night had been off of his medication for four days and was scheduled to visit a psychiatrist on Friday. Family of Derek Ward, 35, reported that he was growing increasingly unstable in the days leading up to his attack on Patricia Ward, 66, a professor at Farmingdale State College.
"He killed my sister because we couldn't get the prescriptions he needed. For four days, he didn't have his meds," Patricia's brother, Rev. Robert Lubrano told the New York Daily News. "She's dead because he had a mental illness, and we didn't know how serious it was. We're in terrible shock. She was a wonderful person."
Back in 2013, Ward spent six weeks in a psychiatric hospital on Long Island following the death of his grandfather, but he never received an official diagnosis. Ward has been battling mental health issues for the past 10 years, but according to Lubrano he never showed any signs of violence or aggression. Due to Ward's age, he was not covered under his mother's insurance plan and they had been unable to find a psychiatrist that would accept Medicaid.
"He never raised his hand to her before this. Never had a gun. This is all about mental illness and the difficulty of getting a psychiatrist," Lubrano said.
On Monday night just before the attack, Ward's family had urged his mother to call police after repeated outbursts from her son. Lubrano said that he and the rest of his family did not know Ward had been off of his medication until it was too late. Although he was never officially diagnosed by a doctor, his family suspected that he was suffering from depression and schizophrenia after he started complaining of hearing voices during his stint in the psychiatric hospital.
Patricia Ward's body was found with multiple stab wounds and broken ribs. After decapitating his mother, Ward reportedly spent a few minutes sitting beside his mother's lifeless body in their blood-spattered apartment before walking outside to leave the remains on the street. He then walked to the nearby Long Island Rail Road station to commit suicide by jumping in the front of a train. A pistol and 100 Valium pills were found in his possession.
"My nephew was not a bad person, [just] a sick person. He had ADD and was dyslexic. [His mom] taught him how to read, then he became an avid reader, went back to school," said Lubrano. "He was a really good kid. Whatever happened after my father died, it broke him."
Published by Medicaldaily.com