Despite Salmonella Outbreak, USDA Allows Foster Farms – Source Of Contamination – To Stay Open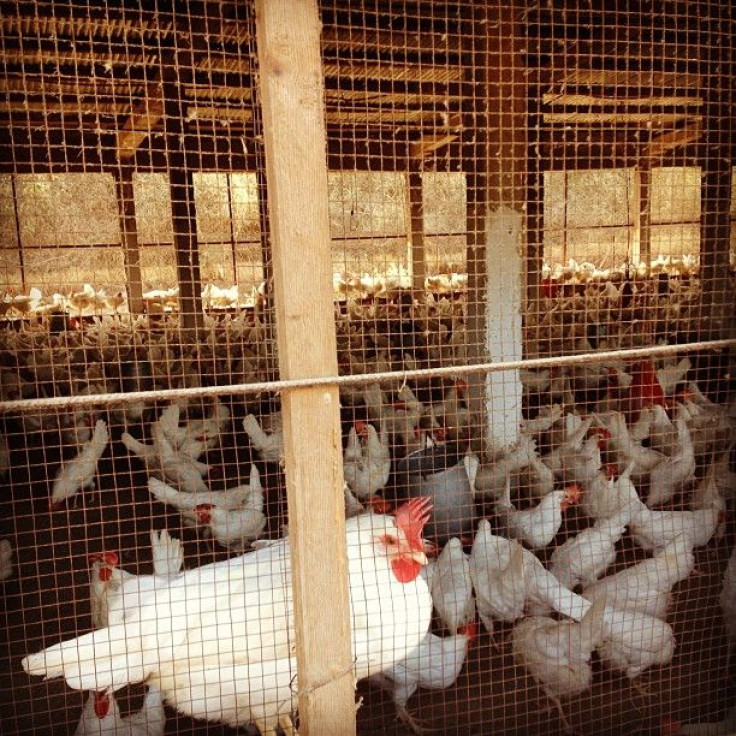 The U.S. Department of Agriculture (USDA) announced Thursday it will allow the poultry facilities linked to a Salmonella outbreak to remain open, saying Foster Farms made "immediate substantive changes to their slaughter and processing to allow for continued operations."
Earlier this week, the USDA had threatened to shut down the three Foster Farms' facilities in Fresno and Livingston, Calif. that have been linked to a Salmonella outbreak unless they made adequate changes by Thursday. In a letter to the company, the USDA stated that the poultry products "could pose a serious ongoing threat to public health." Two hundred and seventy-eight people in 17 different states have been sickened from eating poultry containing Salmonella since March, about 42 percent of whom have been hospitalized, according to the Centers for Disease Control and Prevention (CDC).
On its website, Foster Farms published a statement from Ron Foster, the President of the company, saying that "Our facilities have always met and exceeded USDA standards," and emphasized the need to properly handle and cook poultry. "As a further sign of our dedication, as soon as we were alerted to any concern, we brought in national food safety experts to assess our processes and have reinforced our processes with new technologies proven to be effective," Ron Foster continued in his statement.
Earlier this week, the CDC called back 30 of its workers that were furloughed due to the government shutdown, in order to investigate the severe outbreak. They found that 25 percent of the Foster Farms chicken samples tested positive for Salmonella. Before the outbreak, USDA had observed and documented "fecal material on carcasses" as well as "poor sanitary dressing practices, insanitary food contact surfaces, insanitary nonfood contact surfaces, and direct product contamination."
Though the meat hasn't been recalled and the poultry facilities will be able to continue operating for now, some grocery stores such as Kroger Co. are removing Foster Farms products from its shelves. Due to Salmonella's prevalence in poultry, however, the USDA is less likely to be able to recall the meat products. Salmonella is not officially illegal in meat, since it can be killed when the chicken is handled and cooked properly, unlike E. coli, which is considered a meat "adulterant."
According to the CDC, Salmonella can cause severe diarrhea, fever, and abdominal cramps that can lead to hospitalization. Infants, elderly people, or people who have impaired immune systems are more likely to develop a worse case of salmonellosis (i.e., Salmonella poisoning).
Published by Medicaldaily.com