Divorcing After Children Turn 7 Makes Them More Likely to Have Bad Grades in School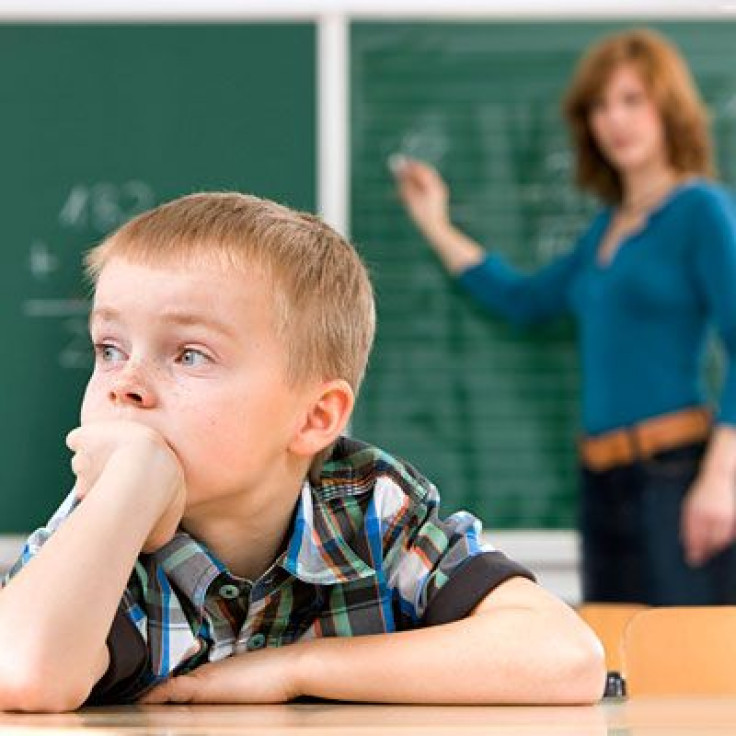 Kids whose parents divorce after they turn seven are significantly more likely to suffer a drop in performance at school, a UK government sponsored study has revealed.
The latest research sponsored by the UK education department linked exposure to parental divorce or constant arguing among parents after the age of seven to "lower educational attainment" in secondary or high school, according to The Telegraph.
The study conducted by the Childhood Wellbeing Research Center found that a variety of family factors affected children's education performance and behavior.
Researchers also found that while children who have several brothers and sisters perform worse at school, they are not more likely to be poorly behaved.
Children who watch a lot of television were also found to have weaker verbal skulls, whereas children who have strict parents who enforce rules at home are more likely to have better verbal skills and have better scores on school tests. However, researchers noted that frequent punishment at home was linked to worse test scores and behavior at school.
Researchers found that parental skills were crucial in determining a child's school performance and mothers and fathers could actively help to boost their children's verbal skills by reading with them.
The good news is that children with the risk factors found in the report could benefit from extra help at school to "realize their potential".
Researchers analyzed up to 40 factors on thousands of children and looked at how traumatic events like divorce or death and the family affected results in tests at the age of 14 and GCSEs (subject tests UK students need take to pass high school) at 16 and children's behavior and well-being, based on parental questionnaires.
Researchers found that exposure to parental divorce after the age of seven was associated with worse behavior and worse GCSE test results. Based on the findings, researchers suggest that younger children may not be as affected as older kids because they are less able to understand the implications of divorce. Experts noted that the factors which affect test results at the age of seven are also likely to affect achievement later on in the child's educational career.
"These findings highlight the continuing significance of family separation, conflict and dissolution on the educational attainment and wellbeing outcomes of young adolescents," researchers wrote in the study, according to Daily Mail.
The study found that parenting skills, poverty and illness or disability had the most impact on a child's success in school.
Shockingly, the study found that mothers who regularly consumed alcohol had children who were better behaved. Researchers suggest that these children may have "better off, more predictable lifestyles".
"Having a highly educated mother, living in owner occupation, having more rooms in the house, mother reading to the child more often, enforcement of rules and having grandparents willing to help out financially if needed were all associated with higher key stage one scores [at age seven]," researchers wrote.
However, having a disability, many siblings, a depressed mother, a father with limited reading skills or that disciplined frequently were all associated with lower test scores.
Researchers noted that some children do succeed despite "unpromising circumstances" and some do poorly despite "having a good start".
Published by Medicaldaily.com