This Doctor Gives Free Surgeries On Weekends: How Georges Bwelles' Work is Changing the Way We Think About Healthcare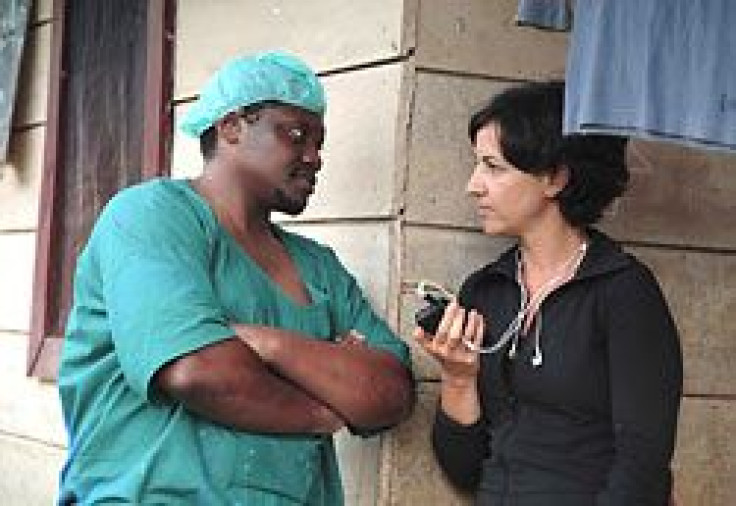 Meet Dr. Georges Bwelle — a Cameroon physician and vascular surgeon. Almost every weekend, he and a group of likeminded professionals and medical students travel deep into the African hinterland, where they provide healthcare to the poor. For free.
In a country where there's only one doctor for every 5,000 people, and where only a fraction can afford such services, the team represents a glimmer of hope for a vast, indigent population.
Bwelle knows all there is to know about his patients' hardship. Growing up, he spent years escorting his chronically ill father between countless of overcrowded hospitals. However, neurosurgical treatment was not available anywhere in Cameroon, and Bwelle could not afford to leave the country.
Instead, they had to settle for whatever treatment they could get.
"It's not easy," he told CNN in an interview. "You can leave home at 5 a.m., running to the hospital to be the first, and you are not the first. There (are) a lot of patients. ... Some people can die because they are waiting."
Determined to make a difference, Bwelle became a doctor himself; and after a few years of practice, he started the nonprofit ASCOVIME - a volunteer organization that travels to remote, rural areas on weekends to offer free healthcare. Since 2008, Bwelle and his team have helped over 30,000 people.
"We are receiving 500 people in each trip," he said. "They are coming from 60 kilometers (37 miles) around the village, and they're coming on foot."
Katie O'Malley is a second-year medical student from Drexel University in Philadelphia and a volunteer with Bwelle's team.
"I'm not sure when he sleeps. He is always either at the hospital or trying to make money for the organization so he can go on these campaigns," she told reporters. "He's a hero, without a doubt."
Its philanthropic qualities aside, the work offers students like O'Malley a hands-on opportunity that's unheard of in the U.S.
"We've been able to scrub in on surgeries where we help blot blood away or hold tools for Dr. Bwelle," she said. "That's not something you'd ever get to do in America as a second-year medical student."
For Bwelle, who finances most of the operations out of his own pocket, the workload never ends. This, however, doesn't bother him. In the end, it's all about helping others, and fulfilling the promise made to his father.
"I am so happy when I am doing this work," he said. "And I think about my father. I hope he sees what I am doing."
Published by Medicaldaily.com