City Doctors Now Prescribe Free Fruits And Vegetables To Kids At Risk Of Obesity, Diabetes
Across the United States, food deserts persist — mostly in low-income, minority communities, as well as other remote parts of the countryside. These places are essentially devoid of healthy fruits and vegetables, what some experts believe are partly responsible for the enduring obesity crisis. Without access to fresh produce, families often turn to the most convenient food items found in corner delis or the closest grocery stores, which are more likely to be populated with junk food and soda.
Enter Wholesome Wave's Fruit and Vegetable Prescription Program, also known as an FVRx. Doctors across America have adopted the organization's program that involves prescribing fruits and vegetables to children living in under-served communities. Patients can take that FVRx and go to participating grocery stores or markets and redeem it for these foods, all of which are free. The hope is that with greater access to healthier food, children and their family will lower their risk for diet-related diseases.
New York and Los Angeles are the two biggest cities to roll out FVRx. In June, Target Corporation granted Wholesome Wave a total of $1.2 million to help the organization launch the largest FVRx to date. This will increase affordable access to healthy produce for 500 pediatric patients at the Eisner Pediatric and Family Medical Center (EPFMC) and their families, according to a press release. And in New York, the program has reportedly reduced body mass index (BMIs) among nearly half of patients using it during a 20-week intervention.
The key to the program's success may be that it focuses on prevention as opposed to treating a disease, like obesity, after it's too late. "Instead of paying for expensive treatment on the back end, [this] puts the doctor or the prescriber in the position of being able to come up with the same diagnosis, tell the patient they need to significantly increase their intake of fruits and vegetables…and then can give them a prescription that actually allows them to afford to purchase the foods they need," Michel Nischan, founder and CEO of Wholesome Wave, told FastCoExist.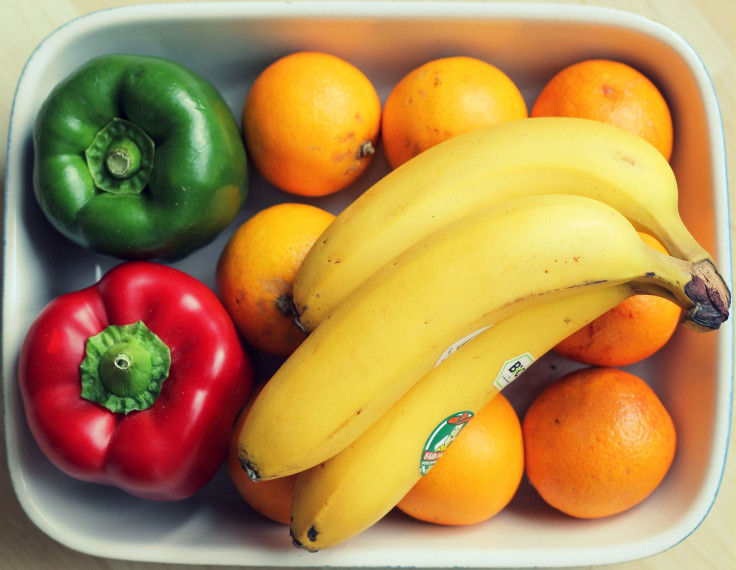 In Los Angeles, 17 percent of toddlers are obese — the highest obesity rate in the country, FastCoExist reported. One in 10 New Yorkers don't eat fruit or vegetables every day, a fraction that increases by five times for people living in the Bronx, a largely low-income borough of New York City. This meager consumption of fresh produce is especially harmful to young children, whose risk of obesity has increased in the past 30 years, no matter where they live. The Centers for Disease Control and Prevention found that around 18 percent of kids aged 6-11 in the U.S. are obese, a number that only continues to climb.
A good way to battle that, Nischan believes, is to get to the source problem and remove barriers to healthy eating.
"We found that the single largest barrier that prevents people from being able to make healthier food choice is lack of affordability," Nischan told FastCoExist. "Lack of education is a challenge, but not a barrier. Location — food deserts — is a challenge, not a barrier. What we found is that if we address affordability, and make fresh food affordable, markets will show up in underserved communities, corner stores will carry produce, and people will buy the produce."
Published by Medicaldaily.com