Doctors Should Help Prevent Kids From Smoking, USPSTF Suggests, As 68% Of Smokers Start Before Age 18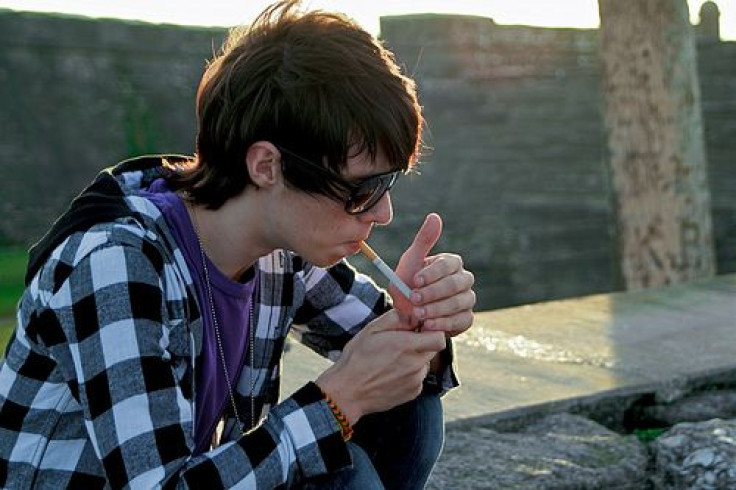 In a turnaround from the same study conducted 10 years ago, the U.S. Preventive Services Task Force (USPSTF) now finds sufficient evidence that suggests primary care physicians should take an active role in preventing kids from smoking.
While the 2003 report was inconclusive on the practice's urgency, the USPSTF recently reported a heightened need for doctors to intervene in their adolescent patients' smoking usage. With 68 percent of smokers having started before their 18th birthday, and 85 percent before their 21st, smoking remains the leading cause of preventable death in the United States. The USPSTF report urged physicians to consider a variety of intervention methods, ranging in severity from quick consultations to lengthy meetings involving parent participation and take-home workbooks.
A Task Force's Findings
The task force's conclusions came as part of an overall article published in the Journal Pediatrics, which investigated the benefits of physician intervention in measures of respiratory health, dental and oral health, and adult smoking. In March 2012, Surgeon General Dr. Regina Benjamin declared teen smoking an epidemic, as eight percent of middle school students smoke and nearly 24 percent of high school students have taken up the habit.
Overall conclusions show that "primary care providers can provide simple, economical, and effective interventions to help prevent tobacco use among children and teens," wrote the report's author Dr. Virginia Moyer. "Although most serious and life-threatening effects from smoking show up in adults, it is important for children and adolescents to understand that young smokers can suffer from impaired lung growth, early onset of lung deterioration, and respiratory and asthma-related symptoms."
Although the task force's results showed doctors had little impact on current smokers quitting, the doctors were found to have successfully engaged in a number of preventative methods. Children who showed little risk received simpler tools, such as information packets in the mail or a quick conversation in the doctor's office. For children who were at a higher risk to start smoking, because, say, both their parents smoke, doctors conducted longer in-person meetings over multiple days, ranging from two to two-and-a-half hours each and incorporating take-home materials for the child's use later.
"Parents ought to be looking for these conversations," Sue Curry, dean of University of Iowa's College of Public Health, told WUNC. Curry, who is a member of the task force, also researches anti-tobacco efforts. "This is one of the most effective things that a provider can do to keep kids healthy over their life course. They can make a big difference in a relatively short amount of time."
Preventing The Preventable
Each year, tobacco smoke is responsible for one-fifth of all deaths in the United States, some 444,000 annually. Roughly one-tenth of these deaths are the result of secondhand smoke exposure, according to the Centers for Disease Control and Prevention.
According to the task force's update, "even very minimal interventions... had substantial effects on reducing smoking initiation," although it conceded that influencing smoking cessation showed greater difficulty. Current options to help smokers quit have only been tested for adult use; teens and adolescents do not have the same range of choice in quitting smoking, making prevention an even greater priority for the USPSTF, doctors, and parents who fear the next generation will contribute to the 444,000 annual deaths.
"If that many people were killed in airplane accidents or terrorist activities, we'd be up in arms over it. But somehow, because those deaths are cause by tobacco, we're complacent," Harold Farber, M.D., MSPH, of Texas Children's Hospital in Houston, told MedPage Today, adding that parents, researchers, politicians, and practitioners "really need to start getting a handle on how important control of this epidemic is."
Published by Medicaldaily.com