Dr. Oz And Union Plumber To The Rescue After Runaway Cab Severs British Tourist's Foot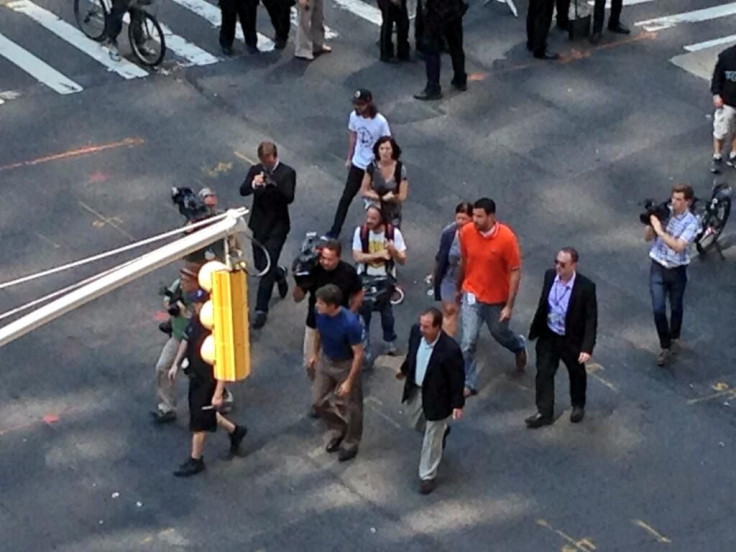 When a runaway cab severed the foot of a young British tourist near Rockefeller Center in Manhattan's Midtown, TV-doctor Mehmet Oz did not hesitate to intervene.
Together with a union plumber named David Justino, Dr. Oz fashioned a tourniquet out of a belt to stop the bleeding. "Her left leg was severed off, the other was mangled," said Justino, speaking to New York Daily News. "She was conscious the whole time, the poor thing. I wished she would have passed out."
The celebrity physician noted that the plumber's initiative may have saved the 23-year-old woman, who remained pinned under the cab for some time until paramedics arrived. "I helped put on the tourniquet," a bloodied Oz told reporter. "Luckily, Dave had a belt."
"I just grabbed my belt, went over, lifted her up, put it on, held it," the heroic plumber said.
The tragedy quickly galvanized other bystanders, who were shocked by the sudden crash. Street vendor Mohammed Elsayed said he had just sold the British tourist a hot dog, and that she was sitting by the fountain with a friend. To him, the careening cab came out of nowhere.
"Her leg was out, it was just out under the cart on the sidewalk," the horrified vendor said. "I ran with ice and a bucket. We put the foot in the bucket. There was a lot of blood."
27-year-old Louis Burgdorf, who was watching the accident from his second floor office in Rockefeller Plaza, praised the swift response of Justino, Oz, and other bystanders.
"People rushed over to the woman with bottles of water," he said. "It was amazing. No one was afraid to come in and assist immediately. If this woman survives it is because people rushed over so quickly to help. It was crucial."
The young woman was brought to Manhattan's Bellevue Hospital. Physicians are currently assessing the possibility of reattaching the foot, which was found underneath the wrecked vehicle. Hospital officials say at least two other victims are being treated for less serious injuries.
Dr. Oz says he also examined the cab driver, who "looked dazed" after the crash.
"I'm very upset," the driver said, speaking to police officers on site.
Published by Medicaldaily.com