Droughts Affect 30% Of The Country; What It Means For Our Food Supply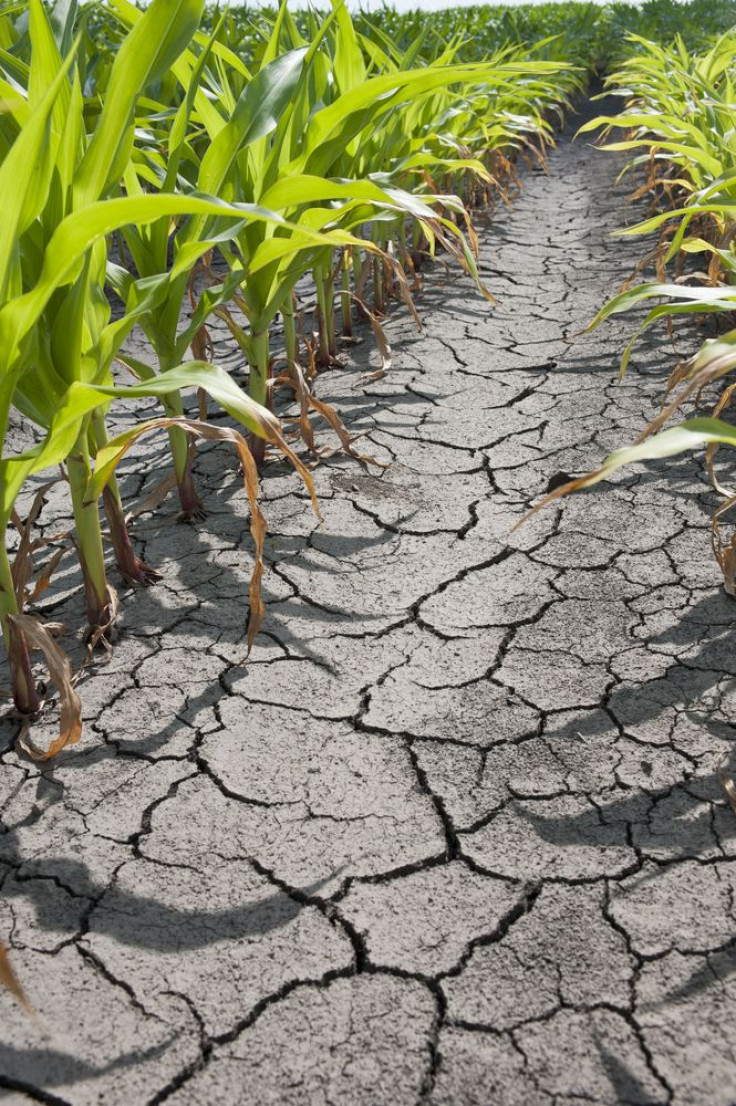 The entire state of California is in a severe drought, and six other states are also at risk. As of now, more than 30 percent of the United States is experiencing one of the worst droughts in recent history. A total of seven states' water situation is so dour that more than half of its land is considered to be suffering a severe state of drought, according to the recently released U.S. Drought Monitor.
The situation in Calif. is in one of the worst and most problematic situations out of any other state, with more than 76 percent of the state experiencing severe drought. California is a major player in the food that's circulated throughout the United States. They grow 95 percent of our broccoli, 91 percent of the country's carrots, and 99 percent of all the artichokes, almonds, and walnuts we eat every day. Naturally, one would assume that if the state's water supply is all dried up, then there's a good chance we're going to see it in our food supply.
But that's not the case, at least, not yet. Instead, farmers, like the ones in Salinas Valley, are relying heavily on their wells. Food sources are distributed all over California. Salad greens, which come mostly from the south, get water sourced from the Colorado River. "In June, 90 percent of the lettuce in the United States is grown in the Salinas Valley," Daniel Sumner, an economist at UC Davis told NPR News. Yet there's "no effect of the drought yet in the Salinas Valley."
Consumers are largely shielded from the effects of the drought because of the redistribution of water. Just like an economical game of supply and demand, the food sources that the rest of the nation demands the most of will get the largest water supply. Whereas, less sought-after items such as alfalfa are receiving less crop water.
"People move the water to its highest-value use. People pay attention to markets. If you can't get something from California, you get it from somewhere else. That's what markets do. They're good at it," Sumner said.
Agriculture has a never-ending thirst. Farming uses up about 70 percent of human water consumption, according to the International Water Management Institute (IWMI). As the world's population grows, so does the water threat. By 2030, an additional 2,000 cubic kilometers of water will be needed to feed the demand. That's enough water to cover the entire city of Manhattan, N.Y.
"I've kept water on our almond crop, which is a higher-value crop. I've left fallow some corn ground, to make sure I have enough water for my almonds," said Allen Peterson, a farmer from Turlock, located on the east side of Central Valley, Calif.
Caliornia is home to our beloved produce, fruits and vegetables, however, adjacent states are also suffering from drought. These states include New Mexico (86 percent is affected by drought), Oklahoma (50 percent affected by drought), Texas (40 percent affected by drought), Arizona (76 percent affected by drought), Kansas (80 percent affected by drought), and Nevada (40 percent affected by drought). Department of Agriculture (USDA) meteorologist Brad Rippey said that drought has been a long-running issue in parts of the country.
The drought is certainly affecting the country, it's just that the rest of the country isn't feeling it yet. Agricultural economists are predicting possible increases in citrus prices — such as oranges — next winter due to the current shortfalls and struggles in production.
Published by Medicaldaily.com