Drug Costs Shockingly Up By 667%
The untrammeled rise in drug prices in the United States is unconscionable, immoral and potentially criminal.
In one of the most egregious examples of price gouging, the retail price of fluoxetine (the generic form of the antidepressant Prozac) in California skyrocketed from $9 to $69, a mind-numbing 667 percent jump, and there is no medical or business reason for other than to boost a pharmaceutical company's profits at the expense of ordinary Americans. Remember fluoxetine is a generic drug that's patent-free and therefore, cheap -- supposedly.
And this isn't the highest price American consumers have to pay for fluoxetine. One version of fluoxetine saw its price jump by a mind-numbing 879 percent, according to Rx Savings Solutions, a consultant to health plans and employers.
Fluoxetine was among the more than 3,400 drugs that boosted their prices in the first six months of 2019. This total is 17 percent larger than the number of drug price increase in the same period in 2018.
The average price hike this year amounted to 10.5 percent. That is six times the U.S. inflation rate of 1.7 percent in September.
Without any federal law to curb its rise, drug prices are rising and will keep doing so. The prices of prescription drugs are surging this year despite promises from lawmakers and the Trump administration to put a cap on drug prices.
Other commonly used drugs hit by big price increases in 2019 include:
Mometasone 0.1% Topical Cream (treatment of inflammatory skin disorders such as eczema). Price hike: 381 percent, according to Rx Savings Solutions.
Promethazine/Codeine 6.25-10mg/5mL solution (pain reliever and cough medication). Price hike: 326 percent.
Guanfacine 2 mg tablet (ADHD treatment): Price hike: 200 percent.
Americans are angry at the relentless rise in drug prices. Four in 5 Americans believe the cost of prescription drugs is unreasonable, according to a study from the Kaiser Family Foundation earlier this year.
These exorbitant prices are forcing one-third of patients to say they're skipping prescription medicine, as per the survey.
"In the political climate we live in and the conversations we're having, that there are more drug price increases this year -- you would think that wouldn't be the case," Michael Rea, founder and CEO of Rx Savings Solutions, said. "It defines the difficulty that consumers have."
Rea said drug prices are rising because of a combination of pressure from shareholders to deliver higher profits.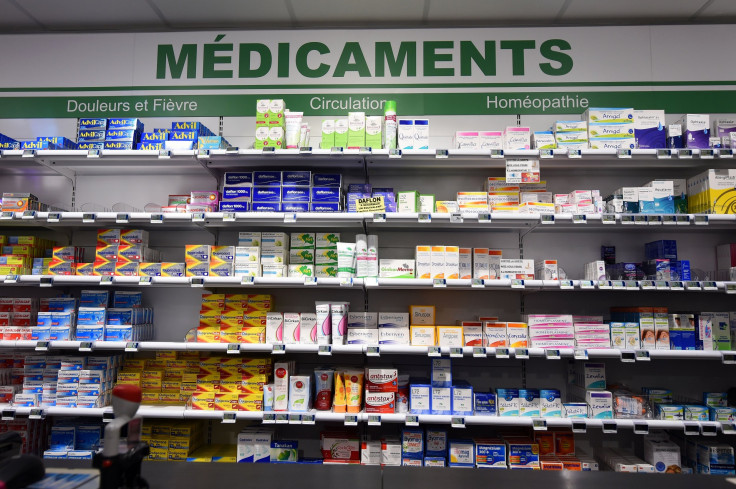 Published by Medicaldaily.com