Drug Legalization is Not the Answer, Pope Francis Says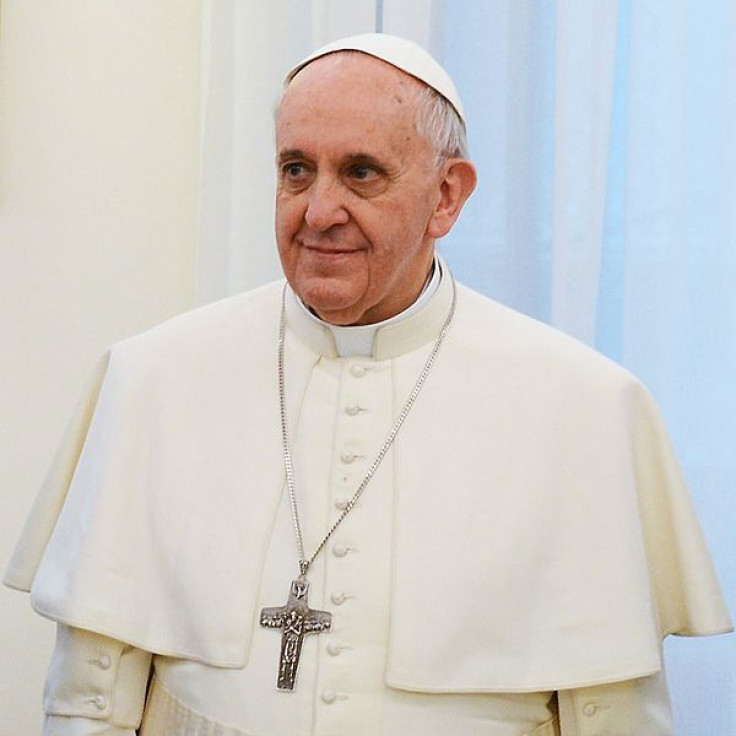 While Latin American countries continue their discussions over legalizing drugs, the new Pope Francis made a stand urging them to look more closely at the societal issues like education in addressing drug policy.
Upon his return from a revered Catholic shrine in Brazil, Pope Francis stopped in Rio De Janeiro to visit recovering addicts at a hospital.
"A reduction in the spread and influence of drug addiction will not be achieved by a liberalization of drug use, as is currently being proposed in various parts of Latin America," the pope said in Portuguese as he met with doctors, nurses, and patients.
The first Latin American pope stressed the importance of finding solutions to the problems underlying drugs — focusing on "justice, educating young people in the values that build up life in society," and "accompanying those in difficulty."
Formerly known as Cardinal Jorge Maria Bergoglio, Pope Francis was elected pope in March 2013 after Emeritus Pope Benedict XVI became the first pontiff in 600 years to resign. Because of his penchant for simplicity (choosing to live in the Vatican guesthouse rather than the Apostolic Palace), his informal way of speaking, and his energetic desire to be closer to people (he rides in an open vehicle, not the bullet-proof Popemobile), Pope Francis has been considered unconventional, and likewise has brought hope to many Catholics who wish to see change in a scandal-riddled Vatican.
During his first overseas trip to Brazil, he visited several favelas, or slums, meeting with alcohol and drug addicts. These favelas are sometimes called "crack lands," with one even referred to as the Gaza Strip due to the prevalence of danger and violence there.
The pope emphasized that the church, as well as doctors, would be willing to help those who struggle with drug addictions. "You will find an outstretched hand ready to help you ... Yours is a long and difficult journey," he said.
Market Alternatives
The "war on drugs" stemmed from the United States' efforts to put an end to drug distribution for the past 40 years. Latin American countries produce the most marijuana and cocaine in the world, and ironically, many of these organized crime groups cater to the U.S. market, their main source of revenue.
In the past year, Latin American policy-makers have begun to consider decriminalization as a new pathway to combat the high levels of drug-related violence in their countries. Otto Pérez Molina, the president of Guatemala, spoke out about the need to consider new drug policy options rather than clinging to failed prohibitionist policies.
The term "market alternatives" (another phrase for legalization) has been used in attempts to coax the U.S. into reconsidering whether its "drug war" has been effective.
During a visit to Mexico and Honduras in 2012, Vice President Joe Biden reminded Latin American leaders that the United States would not change its stance on drugs. He stated that legalization would most likely cause more problems than non-legalization, such as creating a bureaucracy to regulate the drugs and new addicts.
The motivation behind Latin American discussions for legalization stems from the large amounts of organized crime, violence, and over-population of prisons. Though countries like Colombia and Costa Rica have mentioned that legalization should be seriously discussed, Pérez Molina is the first to take an active stand on the issue.
"For Pérez Molina, U.S. drug policy ends up making organized crime more powerful, and its human rights policy limits Guatemala's ability to deal effectively with that threat," Michael Shifter, president of the Inter-American Dialogue in Washington, told the New York Times.
In late 2011, a group of Latin American presidents including those of Guatemala, Honduras, Mexico, Nicaragua, and Costa Rica met in Merida, Mexico to discuss the security issues with organized crime and the drug business. They came up with the "Tuxtla Declaration," which stated that if the demand for illegal drugs could not be reduced," authorities in the consuming countries ought then to explore possible alternatives to eliminate the exorbitant profits of the criminals, including regulatory or market oriented options to this end." The U.S., is of course, one of the principal "consuming countries" mentioned.
Meanwhile, the Obama administration — though it has admitted that serious discussions about legalization are important — appears to be on the side of the pope for this one. In an international meeting in Vienna in June, former police chief Gil Kerlikowske said that legalization was not a "silver bullet that would magically cause transnational organized crime to disappear."
Published by Medicaldaily.com