E-Cigarette Ads Targeted Toward America's Youth Increased By Over 250% Between 2011 And 2013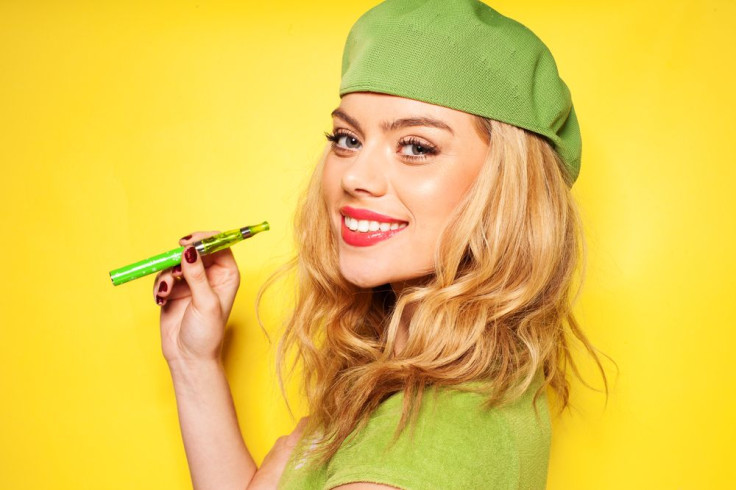 Recent Food and Drug Administration (FDA) regulations regarding the manufacturing and sale of electronic cigarettes were proposed to dissuade the number of young people who pick up these battery-powered tobacco alternatives. Researchers from RTI International and the Florida Department of Health have concluded a study revealing that e-cig advertisements geared toward youth exposure increased by over 250 percent between 2011 and 2013.
According to the Centers for Disease Control and Prevention, around 1.8 million middle and high school students started using e-cigarettes as of 2012. An estimated 10 percent of students that started using e-cigs had never used traditional tobacco products. A similar study conducted by RIT found that funds used on e-cig ads tripled from $6.4 million in 2011 to $18.3 million in 2013.
"If the current trends continue, awareness and use of e-cigarettes will increase among youth and young adults," research public health analyst from RIT, Dr. Jennifer Duke said in a statement. "And unfortunately, in the absence of evidence-based public health messages regarding the health risks of e-cigarettes, television advertising is promoting beliefs and behaviors that pose harm to youth and young adults and raise public health concerns."
Duke and her colleagues from RIT conducted an extensive analysis of trends in youth and young adult exposure to electronic cigarettes advertisements on television. Major U.S. cable networks and programs were used to track TV advertising data and viewer ratings for e-cig commercials by quarter, year, and sponsor. The data was calculated to reflect ad exposure to Americans between the ages of 12 to 17 (youth) and 18 to 24 (young adults).
E-cigarette ad exposure among America's youth increased by 256 percent between 2011 and 2013, while exposure among young adults increased by 321 percent. Blu eCigs, owned by Lorillard, was considered the biggest culprit, accounting for over 80 percent of all e-cig advertisements in 2013. Cable networks including AMC, Country Music Television, Comedy Central, WGN America, TV Land, and VH1 were where more than 75 percent of American's youth were exposed to e-cig ads. Among the 100 highest-rated youth programs for the 2012-2013 TV season, The Bachelor, Big Brother, and Survivor showed most of the e-cig ads.
"E-cigarette companies advertise to a broad TV audience that includes 24 million youth," Duke added. "Given the potential harm of e-cigarettes to youth and their potential as a gateway to using cigarettes and other tobacco products, the FDA needs to regulate the positive images of e cigarettes on television and other venues where youth view advertising and marketing like they do for traditional cigarettes."
Although electronic cigarettes are marketed as a safer alternative to regular tobacco products, recent studies oppose this misconception. Previous research from RIT revealed that 40 percent of the particles emitted by e-cig vapors can reach the deepest part of a person's lungs. Particles found in e-cig vapors have the potential to cause or worsen respiratory diseases such as asthma and bronchitis.
Souce: Lee Y, Kim A, Duke J, et al. Exposure to Electronic Cigarette Television Advertisements Among Youth and Young Adults. Pediatrics. 2014.
Published by Medicaldaily.com