Eating Chips During Pregnancy as Bad as Smoking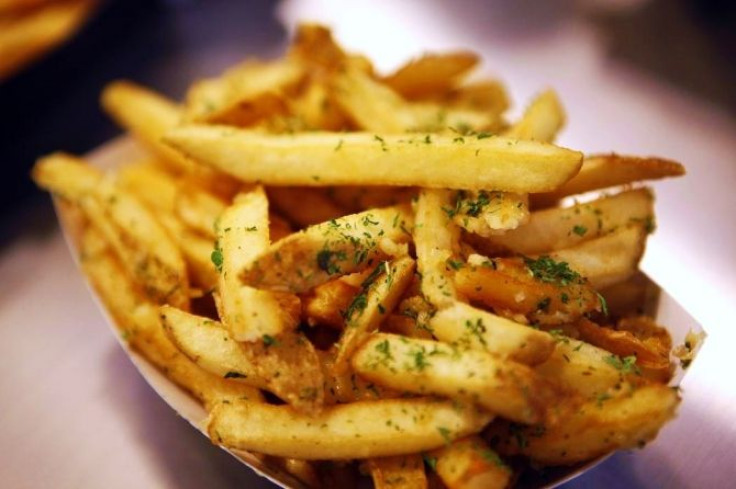 Eating chips during pregnancy increases the risk of the baby being born with low birth weight, says a new study. Researchers say the adverse effects of eating chips are comparable to that of smoking during pregnancy.
The culprit for the low birth weight is a chemical acrylamide, found in high levels in foods like chips and toast.
Researchers say that in addition to low birth weight, babies born to mothers who had large amounts of acrylamide during pregnancy also had smaller head circumference when compared to healthy babies.
Acrylamide is formed in foods like chips and fries that have high carbohydrate levels while they are being fried, baked or toasted. The level of acrylamide is higher when the food is cooked for longer or at higher temperatures.
For the study, researchers evaluated diets of more than 1,000 pregnant women and newborns from Denmark, England, Greece, Norway and Spain.
Researchers found that high consumption of acrylamide reduced birth weight by 132 grams (4.56 ounce) and size of the baby's head by 0.33 centimeters.
There has been a growing interest in studying the effects of acrylamide in newborns because the chemical can cross the placenta and affect the growing fetus.
Researchers say that in the study, most of the acrylamide came from the mother's diet and the effect that this chemical had on the fetus's growth was similar to that of smoking during pregnancy.
"The estimated effect of high-level exposure to acrylamide is comparable to the well-known adverse effect of smoking on birth weight," said Prof. Manolis Kogevinas, study coordinator and joint scientific director from Centre for Research in Environmental Epidemiology, Spain.
"Reduced birth weight, in particular low birth weight, has been shown to be related to numerous adverse health effects early or later in life such as cardiovascular disease and diabetes. Furthermore, reduced birth head circumference has been associated with delayed neurodevelopment," said Dr. Marie Pedersen, CREAL researcher and first author of the article in a statement.
The study was conducted by researchers from Centre for Research in Environmental Epidemiology in Spain, Stockholm University and 20 other research centers across Europe.
The study is published in Environmental Health Perspectives.
Published by Medicaldaily.com