Ebola Co-Discoverer Peter Piot Speaks About The 1976 Outbreak, Shows That We Still Face Many Of The Same Problems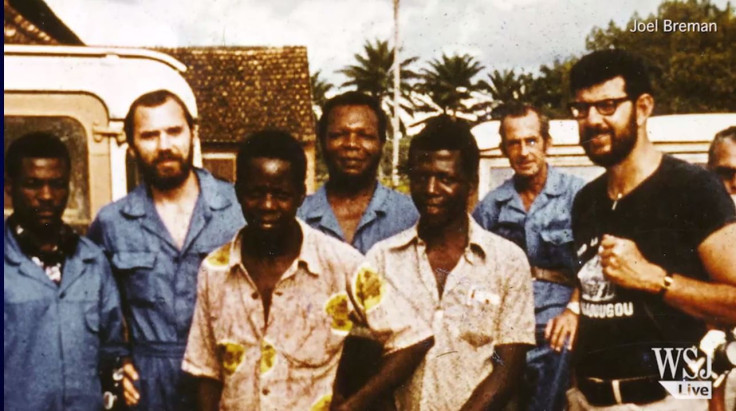 Since the World Health Organization (WHO) declared an Ebola outbreak in March, there have been a total of 9,191 cases of the disease with 4,546 people dead. In the midst of the outbreak, the affected West African countries have experienced widespread panic and violence, with a deep distrust for health and governmental authorities. Economies are also suffering, with the World Bank estimating that West Africa will have spent about $32.6 billion by the end of 2015. Though the aforementioned effects have contributed to the virus' spread, poorly equipped medical centers haven't been able to contain it, either.
Unfortunately, it looks like that problem has persisted over the years. When the virus was co-discovered in 1976 by Dr. Peter Piot, the current executive director of UNAIDS, it was unclear whether the virus was a new form of yellow fever or something entirely different. In the video below, from The Wall Street Journal, Piot speaks about the virus's discovery, and a subsequent outbreak in the Democratic Republic of Congo (formerly Zaire), which was pushed forward through the use of contaminated syringes in prenatal health clinics — there were only five on rotation, according to Piot.
In the current outbreak, medical centers that are already poorly equipped are being forced to use up resources normally directed toward treating other ailments, resulting in even more death. "In the three most affected countries — Guinea, Liberia, and Sierra Leone — the disease is destroying health systems," United Nations Secretary General Ban Ki-moon said, according to The Guardian. "More people are now dying in Liberia from treatable ailments and common medical conditions than from Ebola."
Last week, WHO warned that come December, there could be up to 10,000 new cases of Ebola per week. Although that may be exaggerated, drug companies are now working at a quick pace to get an Ebola vaccine, as well as the therapeutic ZMapp used on Dr. Kent Brantly, produced and shipped to West Africa. If they're found effective, we may just be able to put an end to the outbreak — and the hysteria surrounding it as well.
Published by Medicaldaily.com