Elena Chernyakova, 23-Year-Old Northwestern Graduate, Sues Doctor For Invasion Of Privacy; Photos Were Posted On Facebook, Instagram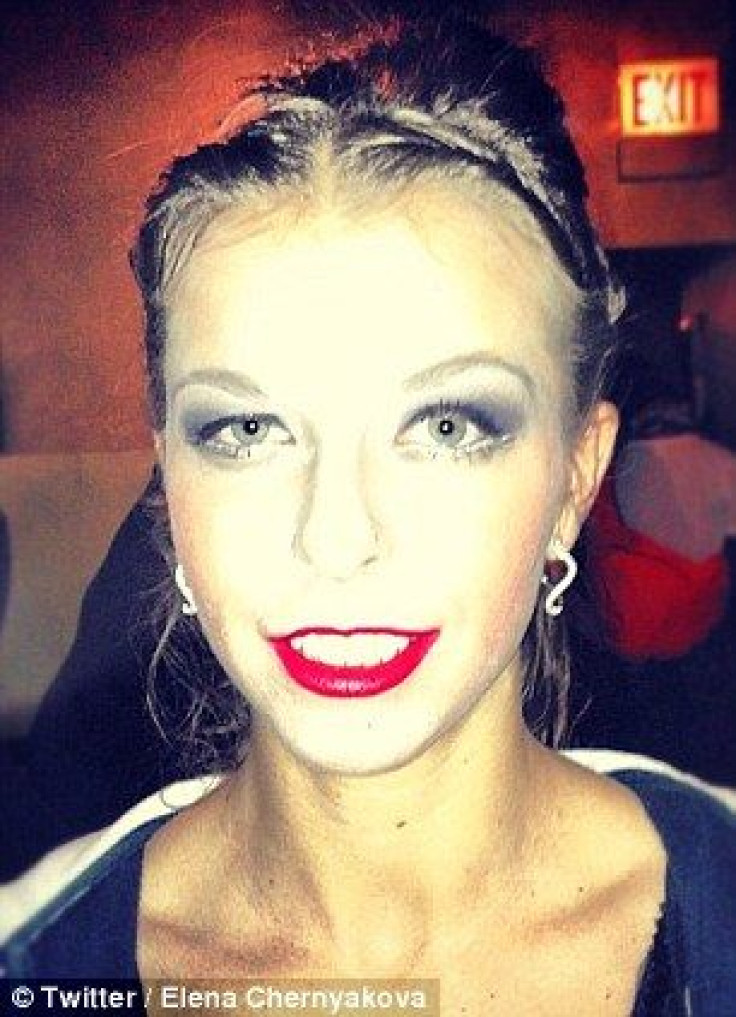 A 23-year-old Northwestern University graduate did not expect publicity when she was hospitalized at Northwestern Memorial Hospital due to alcohol poisoning, nor did she expect photos of her time in the ER uploaded to Facebook and Instagram, with commentary, by a doctor. But that's exactly what happened, at least according to her complaint.
Elena Chernyakova, who is both a model and actress, filed suit against Dr. Vinaya Puppala as well as the Feinberg School of Medicine and the Northwestern Memorial Hospital for invasion of privacy. She sued for $1.5 million in compensatory damages, punitive damages for invasion of privacy, public disclosure of private facts, negligence and emotional distress. Dr. Puppala is a fellow at the Feinberg School of Medicine.
According to the Courthouse News Service, the complaint stated that Dr. Puppala knew Chernyakova through a mutual friend, and went to see her after she regained consciousness, asking to see her medical records. "At or around 4 p.m., on June 13, 2013, Dr. Puppala came down to the ER again and commenced taking pictures of plaintiff while she was on the hospital bed, crying, and attached to an IV," the complaint states.
The complaint then accuses Dr. Puppala of posting the photos on Instagram and Facebook, adding commentary about Chernyakova's condition. This was supposedly done without her consent, as Chernyakova was not "capable of giving any such consent," the complaint states.
Chernyakova is originally from Moscow, Russia. Her Twitter lists a quote: "A lady can never be overdressed, or overeducated." She received a Bachelor of Science in Communication Studies and International Studies, according to her LinkedIn profile. The complaint stated that Chernyakova had a "potential to someday work for Fortune 500 companies, which may now not occur because of said photographs."
The act of publishing a patient's photos without their consent would be a potential violation of HIPAA, Health Insurance Portability and Accountability Act, and would be a breach of patient confidentiality as described by the American Medical Association. Physicians have an ethical duty to maintain patient confidentiality "to the utmost degree," the AMA states. Though the AMA's Code of Medical Ethics isn't binding by law, courts have used these ethical standards in the past to impose legal obligations, and in general patient confidentiality is the "law of the land." HIPAA, established in 1996, provides even more of an array of rights and protections for patient privacy.
Northwestern Memorial Hospital, meanwhile, decried Dr. Puppala's behavior in a statement: "Any invasion of privacy at the hands of our trusted health personnel or extended care team of training fellows is unacceptable and not indicative of the Patients First culture of Northwestern Memorial Hospital, which has zero tolerance for exploitation of private health information, including photography."
Published by Medicaldaily.com