Elephants Infected 7 Oregon Zoo Workers With Tuberculosis: CDC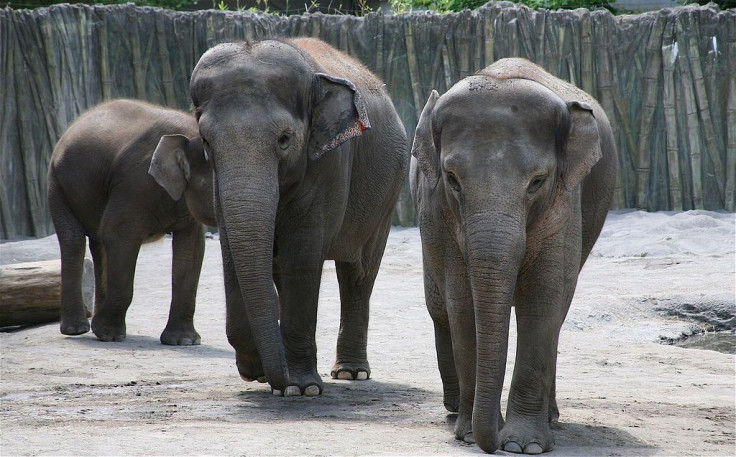 KLAMATH FALLS, Ore. (Reuters) - Seven employees of an Oregon zoo contracted tuberculosis from three elephants in their care in 2013, the U.S. Centers for Disease Control and Prevention said on Friday.
The staff members at the Oregon Zoo in Portland were infected with a latent form of the respiratory illness and therefore displayed no symptoms and were not contagious, a report published by the CDC said.
The report was issued two days after a U.S. judge ordered the CDC to release documents on tuberculosis in elephants to animal-rights group People for the Ethical Treatment of Animals. Oregon health officials said the timing of the report was unrelated to the lawsuit.
PETA sued the U.S. Department of Health and Human Services, parent of the CDC, last year. It sought release of data because of what it said was a serious risk that elephants could spread the potentially deadly disease to other elephants or to humans.
The CDC report on the outbreak pointed to a lack of research about tuberculosis in elephants. It also called for improved screening to detect the disease because the present method of detection - taking cultures - may miss some cases or result in false positives.
Jennifer Vines, deputy health officer for Multnomah County, whose office worked with the CDC on its report, said the investigation did not conclude that tuberculosis is highly transmissible between elephants and people.
About 5 percent of captive Asian elephants in North America, like the ones in Portland, are believed to have tuberculosis, the CDC said. Human-to-elephant transmission was first identified in 1996 and there have been a handful of cases in recent years in Tennessee and elsewhere.
The outbreak prompted the Portland zoo to say it would conduct more frequent tuberculosis tests of both animals and staff through at least June 2016.
The outbreak was identified in May 2013 when a routine annual check of elephants found that a 20-year-old bull named Rama was infected.
Rama's father, 51-year-old Packy, also tested positive as did Tusko, a 44-year-old former circus performer.
Public health officials do not know the cause of the outbreak. The CDC said it was possible that a zoo volunteer diagnosed with tuberculosis in 2012 may have spread the disease to the elephants.
The zoo's other elephants were not infected, nor were another roughly 100 people who were near the three sickened bull elephants.
(Editing by Eric M. Johnson and Matthew Lewis)
Published by Medicaldaily.com