Eli Lilly Forced To End Another Alzheimer's Drug Trial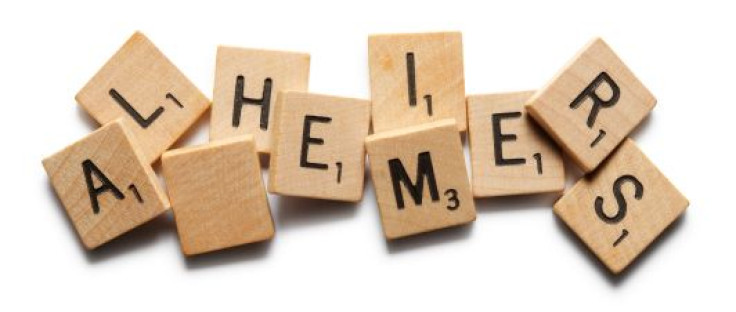 Late yesterday, the pharmaceutical company Eli Lilly announced that they would voluntarily stop a mid-stage Phase II clinical trial for a drug designed to treat Alzheimer's disease. And it's not alone — over 100 clinical trials for Alzheimer's drugs have failed, with only three successes, in just over a decade of research. Alzheimer's is notorious for slowly robbing the elderly of their memories, leaving them unable to remember family members and take care of themselves. Despite the number of elderly individuals with Alzheimer's set to triple in the U.S. to a staggering 13.8 million by 2050, there is currently no effective treatment for the disease either in its early stage or debilitating late stage.
The halted clinical trial was aimed to prevent the production of a protein called beta-amyloid that's implicated in Alzheimer's. Beta-amyloid accumulates in the brain of patients with Alzheimer's, and it is unknown exactly how the abundance of the protein leads to the disease. But researchers have zeroed in on targeting beta-amyloid plaques, either by attempting to break them up or preventing them from forming, as a treatment for Alzheimer's.
Lilly was evaluating the pharmaceutical drug code named LY2886721, which would block the cleaving, or cutting up, of a larger protein called amyloid precursor protein. When the amyloid precursor protein is cut by an enzyme called BACE1, it becomes the pathogenic and harmful form of beta-amyloid. Interestingly, the clinical trial was not ceased because the drug was ineffective in preventing the progression of Alzheimer's, but because it caused abnormal liver test numbers, which could potentially put study participants at risk for catastrophic liver failure. Oddly enough, the statement from Eli Lilly mentioned that the abnormal liver tests in the study were unrelated to BACE function, meaning that the drug may be adversely acting on another system in the body.
"While stopping this Phase II study for our BACE inhibitor is disappointing, patient safety is of utmost importance to Lilly," said Jan M. Lundberg, Ph.D., executive vice president, science and technology, and president of Lilly Research Laboratories. "Discovering and developing medicines for devastating diseases like Alzheimer's is fraught with many challenges, but Lilly's 25-year commitment to bringing medicines to the millions of Alzheimer's disease patients who are waiting will not wane."
Eli Lilly currently has one other potential drug in its pipeline for the treatment of Alzheimer's disease. The company is currently in late-stage Phase III clinical trials for an antibody treatment called LY2062430 or solanezumab. This drug binds to beta-amyloid after it is produced and supposedly blocks the aggregation of the protein. After lackluster results from multiple clinical trials in patients with a mild form of the disease, it was decided to limit testing of the drug. The company is currently recruiting patients who are at increased risk for developing Alzheimer's because of a specific known genetic mutation for a clinical trial to test the effectiveness of this drug.
The failure of this clinical trial follows on the heels of another high-profile failure by the pharmaceutical company Baxter. Although the treatment from Baxter showed some statistical significance in earlier small-scale clinical trials, its large scale trial for immunoglobulin injection showed no benefit to patients.
Other companies are currently looking into BACE-inhibiting compounds, similar to the drug that Eli Lilly has stopped pursuing. Merck just initiated Phase II/III clinical trials for its BACE inhibitor called MK-8931, and Astrazeneca has four drugs currently in Phase I and II trials for Alzheimer's, one of which is a BACE inhibitor as well.
It is unlikely that new drugs will be effective because little is still known about Alzheimer's disease, even though it has been known for more than a century. Researchers do not know the exact mechanism by which amyloid plaques form, the reason for the initiation of their pathogenicity, and what factors may occur before the appearance of them.
Published by Medicaldaily.com