Elizabeth Vargas, ABC '20/20' Anchor, Enters Rehab For Alcohol Dependence: 'I Am Dealing With Addiction' [VIDEO]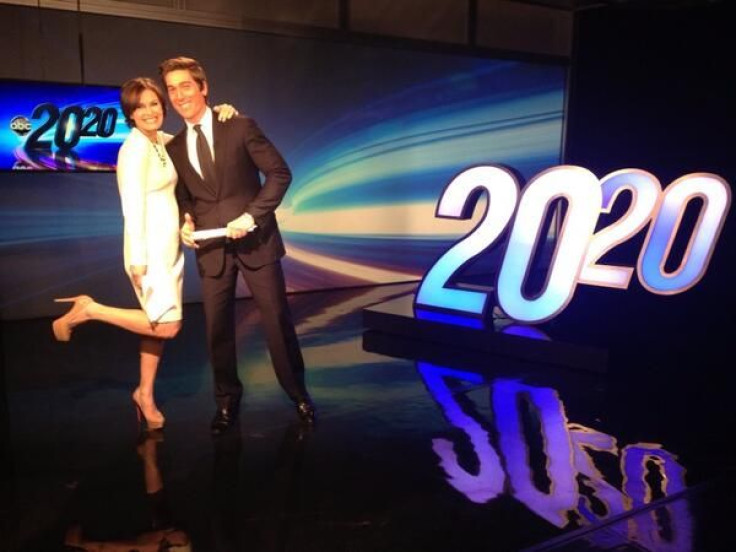 Elizabeth Vargas, probably best known for her in-depth investigative reporting on ABC's 20/20, is in treatment for alcohol dependence, according to a statement released by the anchor on Wednesday.
"Like so many people, I am dealing with addiction," Vargas said. "I realized I was becoming increasingly dependent on alcohol and feel fortunate to have recognized it for the problem it was becoming."
Vargas, 51, hasn't appeared on ABC since mid-October. She has apparently been in an undisclosed treatment facility for a few weeks. According to the NY Daily News, rumors had been swirling about Vargas' whereabouts since senior staff were told she was on "medical leave." Though the news is shocking to many, with the support of her colleagues, Vargas is expected to return to her anchoring position upon completing treatment.
"We are proud of the steps Elizabeth has taken and are pulling for her recovery," an ABC spokesman said. "We look forward to having her back home at ABC News, where she has done so much distinguished work over the years. Elizabeth is a member of our family, and we will support her in every way we can."
Vargas began her work in network news in 1993. She has worked at both NBC and ABC. She is married to singer-songwriter Marc Cohn. The couple has two sons.
"I am in treatment and am so thankful for the love and support of my family, friends and colleagues at ABC News," said Vargas. "Like so many others, I will deal with this challenge one day at a time. If coming forward today gives one other person the courage to seek help, I'm grateful."
Published by Medicaldaily.com