Medical Marijuana Effects 2017: California Data Links Cannabis Access To Decreased Alcohol Consumption And Less Opioid Usage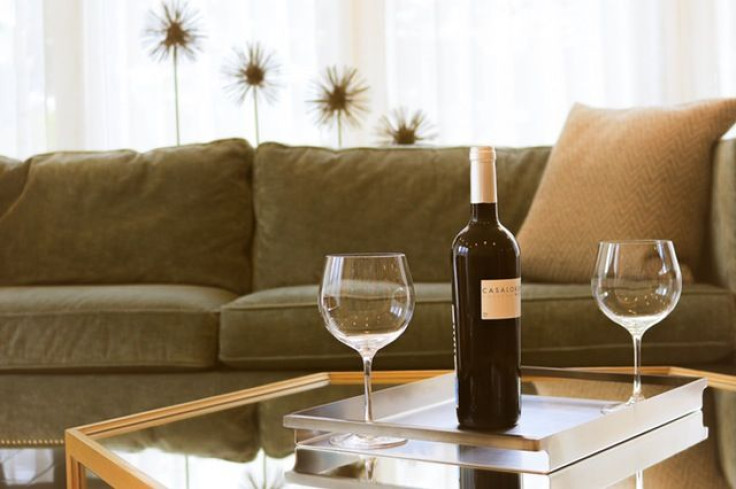 Coming home after a long day at work has become synonymous with pouring a big glass of wine, but is this long-held American tradition changing?
California-based medical marijuana technology company Eaze just released a new report which shows that alcohol drinkers in California are turning to marijuana as a safer, more natural alternative for alleviating everyday stress.
Read: Medical And Recreational Marijuana States 2016: Where Is Cannabis Legal Across The Country?
Many people would typically open a bottle of post-work wine around 7 p.m., but, according to the 2016 report from Eaze, orders for medical marijuana spiked nightly at the same time.
The company examined its data from over 250,000 cannabis consumers in 100 cities across California, in addition to over 5,000 unique survey responses. The survey showed that 82 percent of people point to marijuana as the reason they drank less alcohol.
In the U.S., an estimated 88,000 people die from alcohol-related causes annually, according to the National Institute on Alcohol Abuse and Alcoholism. Out of the thousands of Californians surveyed by Eaze, as many as 11 percent said they've quit drinking altogether because of marijuana.
Additionally, the research showed that 95 percent of medical marijuana consumers who've turned to opioids for pain management reported using less fewer opioids — thanks to cannabis.
Scientists are still studying the long-term effects of frequent marijuana use. Medical Daily previously reported that it has been linked to increased risk of Alzheimers and osteoperosis, as well as weakened heart muscles and worse verbal memory. Poor sleep and worse vision are also potential side effects of frequently consuming cannabis.
Read: Marijuana Side Effects: Regular Cannabis Use Affects Vision And Eye's Retina, Study Finds
It seems that everyone has their poison, and even though more people are turning to marijuana, they are still given choices of "delivery methods."
For example, Eaze found that consumers who are drinking less alcohol and consuming more cannabis are more likely to order vapor cartridges. Meanwhile, those who used to rely on painkillers will probably order the traditional marijuana "flowers" — which are "what most people think of when referring to marijuana."
The report also reveals California's most popular marijuana strains for 2016, as well as medical marijuana's popularity by gender, generation, and location.
Read Also:
Can Medical Marijuana Curb Opioid Epidemic? Cannabis Could Help Withdrawal, Reduce Drug Cravings, Review Finds
Marijuana And 6 Other Migraine Headache Cures
Published by Medicaldaily.com