Medical And Recreational Marijuana States 2016: Where Is Cannabis Legal Across The Country?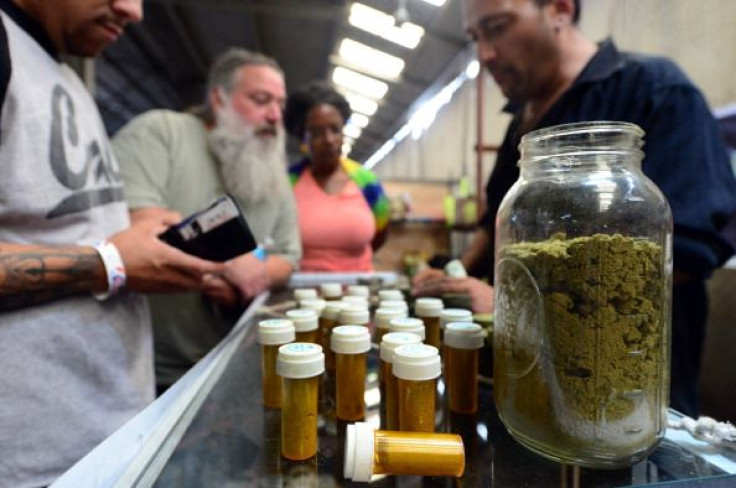 Currently, 25 states and the District of Columbia have legalized the use of marijuana for medical purposes, while four states and DC have legalized cannabis for recreational use. In November, a number of states will also be voting on marijuana legalization in its various forms in nine state ballot measures, Forbes reported: five states will consider legalizing recreational use of the drug, and four will consider legalizing its medical use.
The National Institute on Drug Abuse describes medical marijuana as "using the whole unprocessed marijuana plant or its basic extracts to treat a disease or symptom." The Food and Drug Administration has neither approved nor recognized the drug as medicine, and meanwhile, states have been turning to voters to decide what kinds of marijuana uses they will allow.
So far, medical marijuana has been approved for use in: Maine, New Hampshire, Vermont, Connecticut, Massachusetts, New York, Pennsylvania, New Jersey, Delaware, DC, Maryland, Michigan, Louisiana, Illinois, Minnesota, New Mexico, Arizona, Nevada, California, and Hawaii.
Recreational use is legal in DC, Colorado, Washington, Oregon, and Alaska.
RECREATIONAL MARIJUANA
In November, Arizona, California, Maine, Massachusetts, and Nevada voters will be deciding on recreational marijuana ballot initiatives.
Forbes reported that roughly 60 percent of California's population is in favor of recreational use. There will be a 10 percent sales tax on the state's marijuana sales, but no sales tax on medical marijuana, if Prop 64 passes..
"My personal opinion is that it's already a $2 billion market today and I think it could grow very rapidly to $5 billion," David Dinenberg, chief executive officer of KIND Financial, a leading software company for the cannabis industry, told Forbes about the market in California.
MEDICAL MARIJUANA
Meanwhile, voters in Arkansas, Florida, Montana, and North Dakota will voice their opinions on medical marijuana measures.
In Florida, about 77 percent of residents support the idea, but the initiative requires 60 percent of the vote to pass. Forbes reported that a similar measure failed in 2014 when it fell short of the necessary vote.
Read more:
Medical Marijuana Access Will Increase In New York; Other States That May Legalize Next
Health Benefits Of Medical Marijuana: 3 Major Ways Cannabis Helps Sick People Live Normal Lives
Published by Medicaldaily.com