Emergency Room Visits For Kids With Sports-Related Concussions Up By 92% Since 2002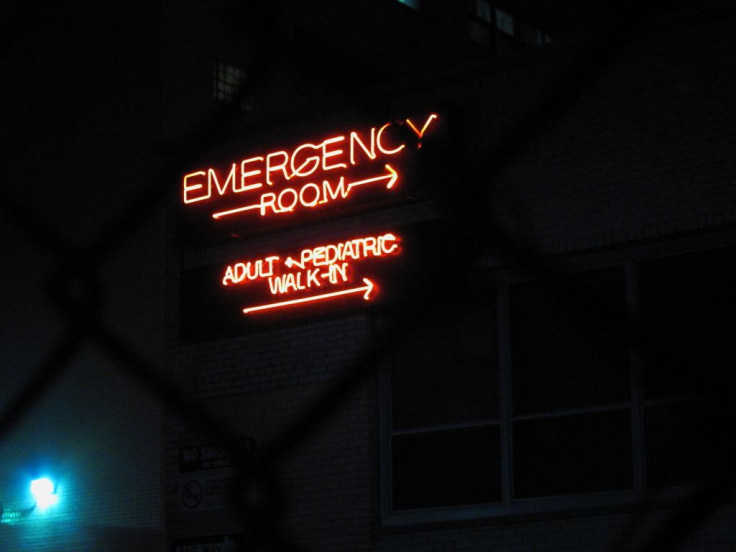 The number of children visiting the emergency room for sports-related head injuries rose nearly 10 percent during the past decade.
With injuries from soccer, football, skiing, and skateboarding, boys and girls sustained concussions and other traumatic brain injuries (TBI) at a rate 92 percent higher in 2011 than 2002, according to a study published Monday. The number of children and teenagers admitted to the hospital following an emergency room visit also increased by approximately 10 percent.
"More people are seeking care for TBI in the emergency department, and proportionately more are being admitted for observation," said Dr. Holly Hanson, an emergency medicine fellow at Cincinnati Children's and lead author of the study. "Here in Cincinnati, we anticipate more children will be seeing their primary care physician or going to the Cincinnati Children's TBI clinic, due to the passage of recent Ohio legislation mandating medical clearance to return to play."
More recently, however, the severity of injuries declined from 7.8 to 4.8 on measurement used by doctors — suggesting the rate increase might be partially attributable to a change in the way such pediatric cases are treated. Although Hanson and her colleagues didn't focus on the reason for the decline in severity of the average sports-related pediatric head injury, they speculate that doctors may be ordering more CT scans and may be opting to place more patients under observation.
The average length of hospitalization declined slightly, they said.
In the study, the researchers examined data from more than 3,800 children taken to Cincinnati Children's Hospital with such injuries during that 10-year period. Of this group, 372 of the children were admitted to the hospital following an emergency room visit.
The U.S. Centers for Disease Control and Prevention says that traumatic brain injury is an "invisible epidemic" as such injuries often go undetected. Every year, children visit the emergency room 63,000 times, with 67,000 hospitalizations and 6,100 deaths. During the past 10 years, medical evaluations for sports-related head injures rose 62 percent.
Source: Hanson HR, Pomerantz WJ, Gittelman M. ED Utilization Trends In Sports-Related Traumatic Brain Injury. Pediatrics. 2013.
Published by Medicaldaily.com