Erectile Dysfunction: Causes, Symptoms, and Treatments
Many people remain uninformed and misinformed about Erectile Dysfunction (ED), including its causes, effects, symptoms, and treatments. Lack of proper understanding regarding this serious matter may only result in fear, panic, worry, and shame.
Without medical guidance, some men experiencing ED may resort to home remedies, harmful medicines, and other unsafe treatments they see on the internet or hear from someone, which might worsen their condition. That's why it is important to educate yourselves and the people around you with reliable and science-backed information, and of course, seek professional help.
Let Hims help you address reproductive health issues privately.
What is Erectile Dysfunction?
ED is the inability to get or keep an erection during sexual intercourse. The failure to achieve and maintain the high pressures necessary for a fully hard erection often leads to this condition. It happens when the blood flow in the penis is limited or the nerves are damaged. However, ED can be an early warning of a more severe illness such as atherosclerosis (hardening or blocked arteries), heart disease, high blood pressure, or diabetes.
Having erection trouble from time to time doesn't automatically equate to ED, though, unless it occurs all the time and becomes an ongoing problem. It is also possible for a man to have a high and healthy sex drive, but his penis won't respond. Men can experience ED regardless of their age, gender, sexual behavior, and sexual desire.
Erectile Dysfunction: Causes and Symptoms
Many factors could cause ED such as psychological problems, health conditions, lifestyle, and increased age. The common causes are the following:
Anxiety
Stress
Depression
Sleeping disorders
Low self-esteem
Vascular disease
Hormonal imbalance
Peyronie's disease (a scar tissue develops under the skin of the penis)
High blood pressure
High cholesterol
Diabetes
Heart disease
Blood pressure medications
Antidepressants
Drug use
Heavy drinking
Smoking
ED is more prevalent in men between 50 and 70 years old. As men get older, blood flow to the penis may get blocked or affected. An unhealthy lifestyle involving smoking and heavy drinking may also damage the blood vessels and reduce blood flow to the penis. Sometimes, ED could be a side effect of antihistamine or psychiatric, high blood pressure, or hormonal medications.
The symptoms of ED are noticeable. Continuously having difficulty getting or maintaining an erection is the number one symptom of it. Other symptoms include an erection that doesn't last long during sex and losing interest in sex altogether.
Erectile Dysfunction: Effects
Dealing with ED will never be easy. Among its major effects are unsatisfactory sex life and poor sexual performance. Not getting or maintaining an erection will not satisfy both of you and your partner during sexual activities. You won't be able to get your partner pregnant as well. With that, it results in relationship problems, even in married couples.
ED also negatively affects psychological health. Men suffering from it usually experience stress, anxiety, depression, embarrassment, and low self-esteem, making it difficult to enter into relationships and engage in sexual activities.
Erectile Dysfunction: Treatments
Since ED is a sensitive topic that is not easy for men to discuss, an online telehealth platform, Hims is right here to help you address your reproductive health issues privately and comfortably with trusted healthcare professionals. It will guide you to determine the right treatment for you and understand ED clearly.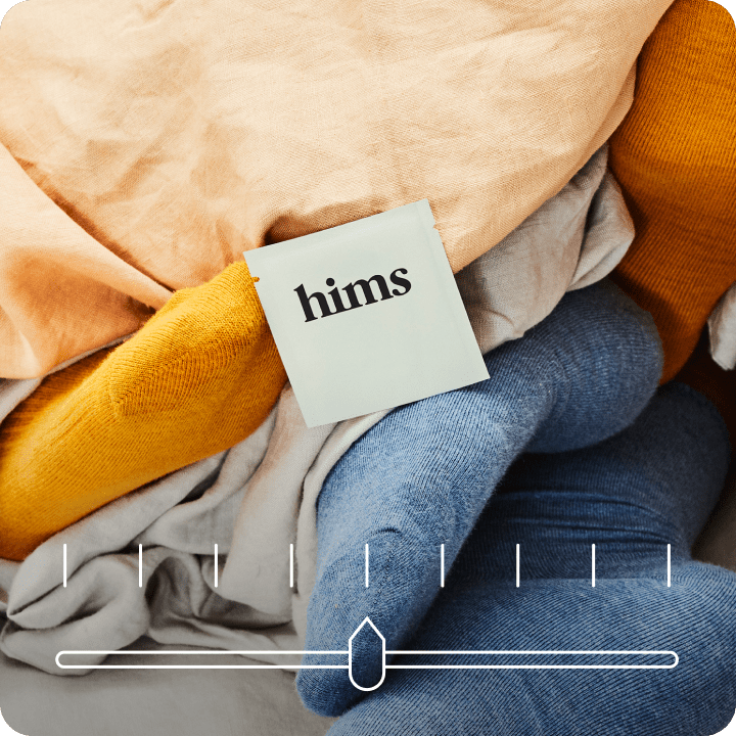 Hims provides safe, reliable, and accessible consultation, medical advice, and effective treatment for ED. You will need to sign in and answer a few questions. After that, you will be directed to a licensed provider for a private consultation online, where all of your information will be kept confidential.
They will prescribe and send you FDA-approved ED pills in discreet packaging. The medication will depend on your condition and convenience. For men who can predict when they will have sex but don't want to take pills every day, the as-needed ED pills are highly recommended. They are to be taken before having sex and come in three forms: Viagra, Generic for Viagra, and Stendra.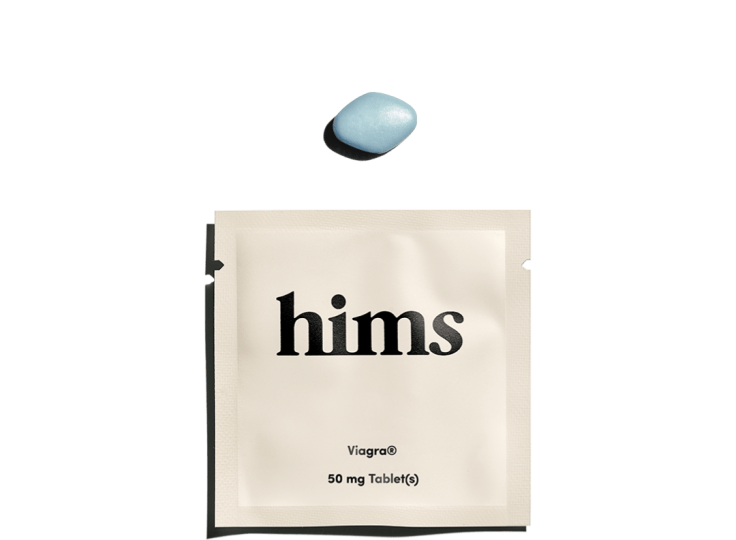 Viagra is the first FDA-approved ED oral treatment that is perfect for those who prefer the brand name of sildenafil citrate.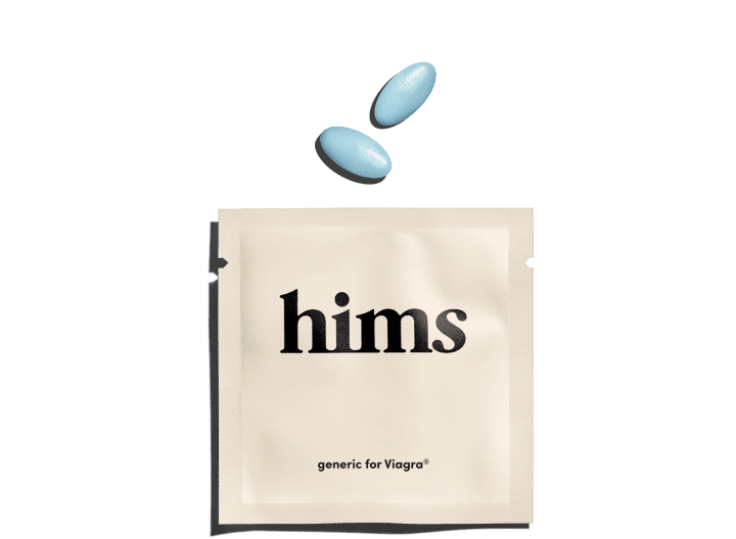 Generic for Viagra is the most popular ED treatment at Hims. It uses the exact same active ingredients as Viagra, but is 90 percent cheaper.
In case you forgot to plan ahead of time, Stendra is a fast-acting pill that will take effect in just 15 minutes.
If you find carrying pills around and planning ahead of time to be a burden, the Daily ED pills could be right for you. These ED pills are to be taken every day, you can choose between Tadalafil and Cialis.
Both Cialis and Tadalafil are great options if you want to be ready 24/7 and don't want to plan ahead. Tadalafil is the generic form of Cialis and is more affordable.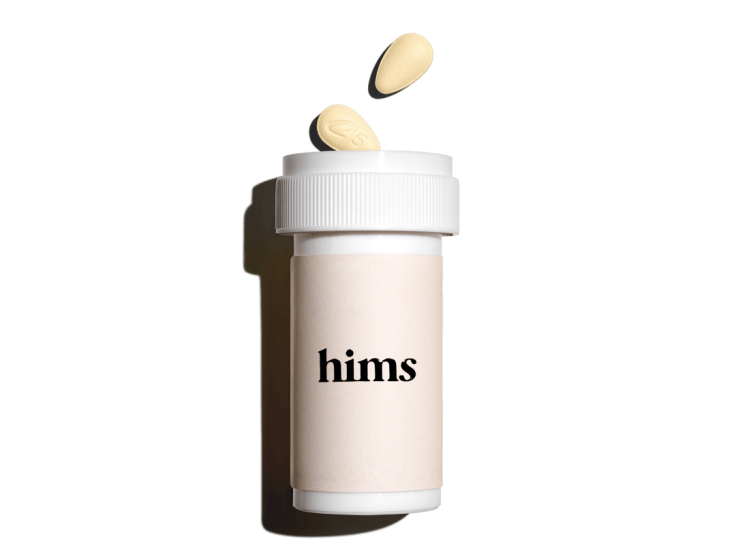 With so many options available, it is now much easier for men to find effective and safe treatments for ED. Keep in mind that the first step in finding the right treatment for ED is seeking professional help. Start your journey to ED treatment at Hims.