EU Seen Approving Weed-Killer Ingredient Glyphosate Amid Cancer Row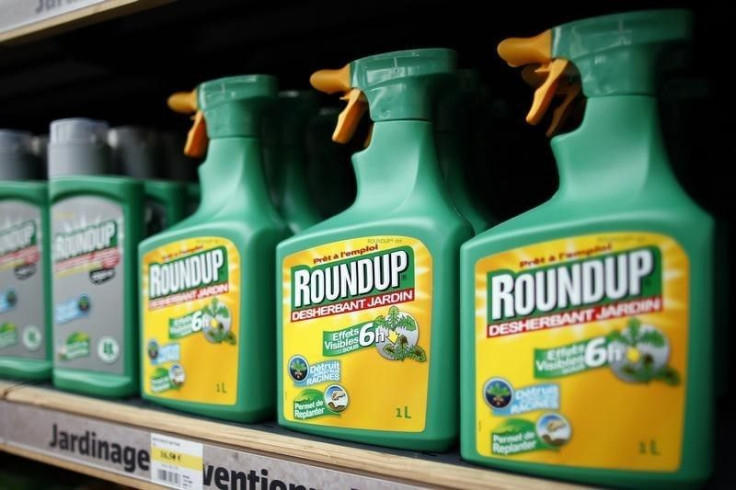 The European Union is expected to extend approval next week for weed-killer ingredient glyphosate, used in many herbicides including Monsanto's Roundup, despite a dispute between EU and U.N. agencies over whether it causes cancer.
Experts from all 28 member states will hold a closed-door meeting on Monday and Tuesday in Brussels and appear set to endorse a European Commission proposal to extend authorization of glyphosate for 15 years until 2031.
Two EU sources, speaking on condition of anonymity, said they expected approval, preventing a legal vacuum when the existing authorization lapses at the end of June.
Another diplomat said at least one big member state was undecided, but a block on approval was unlikely.
Ahead of the meeting, the European Food Safety Authority (EFSA), which advises EU policymakers, issued an opinion that glyphosate was unlikely to cause cancer. That conclusion was at odds with the view of the World Health Organization's International Agency for Research on Cancer (IARC), and the difference between them has stoked a fierce debate.
Environmental campaigners want a ban. In a statement, Greenpeace said governments should oppose renewing the EU license for glyphosate "as long as uncertainty remains over the risks it poses".
A statement on the website of Monsanto, which calls Roundup the flagship of its agro-chemicals business, said it strongly disagrees with IARC's classification of glyphosate as "probably carcinogenic to humans". It has filed a legal challenge in the United States.
It said it did not wish to comment further before next week's EU meeting.
Highlighting the sensitivity of the issue, a German environmental group said last week it had found traces of glyphosate in the country's 14 most popular beers. A German brewers' association said the findings, based on a small number of samples, were not credible.
The European Commission said it would seek to identify whether some products should be banned because of the substances they combine with glyphosate, which could add to risks.
It said "a list of banned co-formulants" could probably be agreed this year.
The EFSA study focused on glyphosate as a single active substance. Once glyphosate is authorized at EU level, it is up to national authorities to grant or refuse authorization of pesticide products that contain it at national level.
(Editing by Philip Blenkinsop and Mark Trevelyan)
Published by Medicaldaily.com