Everyone's Quitting Smoking, Except Adults With Mental Disorders, Who Make Up 50% Of All Nicotine Addicts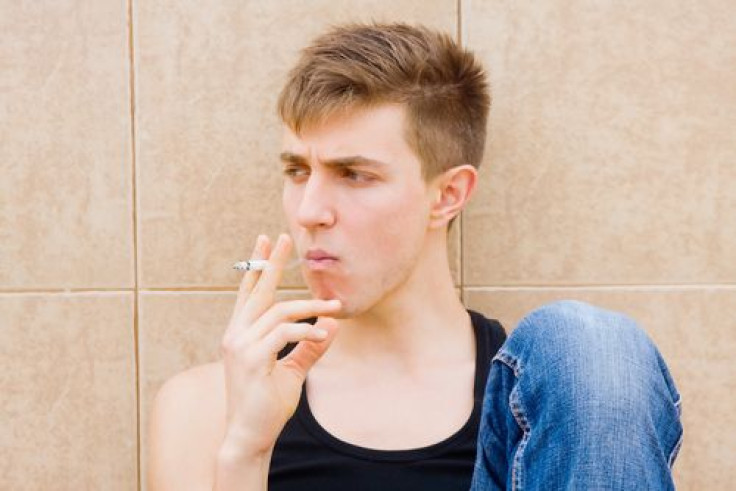 A new study conducted by researchers from Harvard Medical School and Cambridge Health Alliance found the decline in smoking among individuals with mental illness to be significantly less than among those without mental illness, yet quit-rates increased among those receiving treatment. "This suggests that tobacco control policies and cessation interventions targeting the general population have not worked as effectively for persons with mental illness," wrote the authors in their article, published in JAMA.
Nightmare Link between Smoking and Mental Illness
Programs for quitting smoking, the authors imply, might specifically target individuals with mental illness since they have higher rates of nicotine dependence and tobacco use as compared to the general population. Individuals with mental illnesses smoke at rates twice that (roughly) of adults who are free of mental disorders … plus, they comprise a disproportionate number — more than half — of all nicotine-dependent smokers. Mental illness is also associated with higher levels of intensity and severity of smoking (the number of cigarettes per week) while those with multiple diagnoses, schizophrenia, or other severe mental illnesses display even higher rates of addiction. It makes a kind of sense, then, that individuals with mental illness generally demonstrate less success when attempting to quit the nasty habit. So much so that, sadly, tobacco use is believed to be the primary cause for the shorter lifespans reported for individuals with serious mental illness; their life expectancy is a full 25 years less than the general population.
To examine the association between mental health treatment and smoking cessation, the researchers used surveys to compare smoking rates among U.S. adults with and without mental illness as well as to understand trends across multiple disorders (the Medical Expenditure Panel Survey or MEPS). They also compared smoking cessation rates among adults with mental illness who did and did not receive mental health treatment (the National Survey of Drug Use and Health or NSDUH). The MEPS survey population consisted of 32,156 respondents with mental illness and 133,113 without mental illness. The NSDUH sample included 14,057 lifetime smokers with mental illness.
The researchers discovered that smoking rates among individuals without mental illness declined significantly from 2004 to 2011: a decrease of nearly three percentage points, down to 16.5 percent from 19.2 percent. Yet the rates failed to change significantly among those with mental illness, decreasing less than one percent from 25.3 percent to 24.9 percent. Further investigation found the quit-rate among individuals who received mental health treatment was 37.2 percent — significantly higher than the 33.1 percent rate among those who did not receive treatment.
"We found higher rates of smoking among individuals with psychological distress or probable depression compared with those receiving treatment for a mental health diagnosis," the authors wrote. "This disparity may be explained, in part, by compositional differences between these groups. Compared with the group receiving treatment, the population screened as having psychological distress or probable depression was more likely to be unemployed men with lower income and education — all risk factors for tobacco use."
"Mental illness not only is an independent risk factor for smoking but is associated with a number of smoking-related risk factors, including higher poverty, lower education, and lower employment," the authors wrote. "These results suggest that smokers can quit and remain abstinent from cigarettes during mental health treatment and that this is a promising setting to promote smoking cessation."
Source: Lê Cook B, Wayne GF, Kafali EN, et al. Trends in Smoking Among Adults With Mental Illness and Association Between Mental Health Treatment and Smoking Cessation. JAMA. 2014.
Published by Medicaldaily.com