Ex-Minnesota State Linebacker, Isaac Kolstad, Suffers Brain Injury After Bar Fight With Rutgers Quarterback; Assault Charges Filed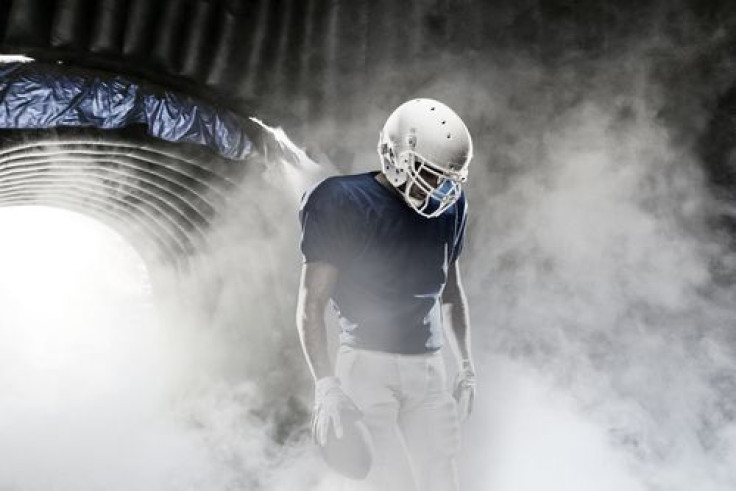 Take two football players, add alcohol, and what do you get? Violence and tragedy. Or so some people would say hearing the sad case reported by ESPN of a former linebacker for Minnesota State-Mankato and a quarterback for Rutgers University. At 2 a.m. on Sunday morning, Isaac Kolstad, 24, and Philip Robert Nelson, 20, became involved in a fight outside a bar in Mankato, Minn., and shattered both their lives.
The brawl began when Kolstad punched Nelson in the back, causing Nelson to fall to the ground, according to those who viewed surveillance footage. Next, Kolstad moved away but not far enough to evade an attack from a man identified as Trevor Shelley, 21, who struck him in the head. Reacting to the punch, Kolstad crumpled to the ground as Shelley fled the scene. Then, Nelson, who had regained his footing, pushed past an assembled crowd, approached Kolstad, and kicked him in the head.
A police officer on the scene described Nelson as having bloodshot eyes and smelling of alcohol. Kolstad's level of intoxication was not noted. Both of these assailants are natives of Mankato. Nelson has been charged with one count of first-degree assault, a felony punishable by up to 20 years in prison, and one count of third-degree assault, NJ.com reported. In response, Rutgers has dismissed him from its football program. KMSP reported that Shelley was similarly charged with first- and third-degree assault charges.
Meanwhile, Kolstad lies in a hospital bed, struggling for his life after undergoing surgery to relieve swelling in his skull at Mayo Clinic Health System in Mankato. Doctors report that it is not yet clear whether he has suffered permanent brain damage.
TBI
Traumatic brain injury (TBI) can be caused by bumps, blows, jolts, or penetrating wounds to the head that disrupt the normal function of the brain. Not all head injuries result in a TBI, and many are difficult to accurately diagnose, and for this reason people sometimes don't realize they've suffered a TBI. Doctors rate the severity of a TBI as "mild" when only a brief change in mental status is involved — briefly fainting, for instance — and as "severe" when an extended period of unconsciousness or amnesia occurs after the injury. Concussions are considered a mild TBI, and though they often occur when someone falls or suffers a blow during sports, they also may be caused when the head and brain move quickly back and forth. More serious traumatic brain injury can result in bruising, torn tissues, bleeding, and other physical damage to the brain that may result in long-term complications or death.
Nelson, who had recently transferred to Rutgers from University of Minnesota, was expected to compete for the starting quarterback position at the state university of New Jersey in 2015.
Kolstad, who is married with a 3-year-old daughter and another child on the way, graduated in December and was working as a sales representative for Fastenal, an industrial supplies company.
Published by Medicaldaily.com