Excessive Drinking Now Costs The US Economy $249 Billion Per Year, Some States More Than Others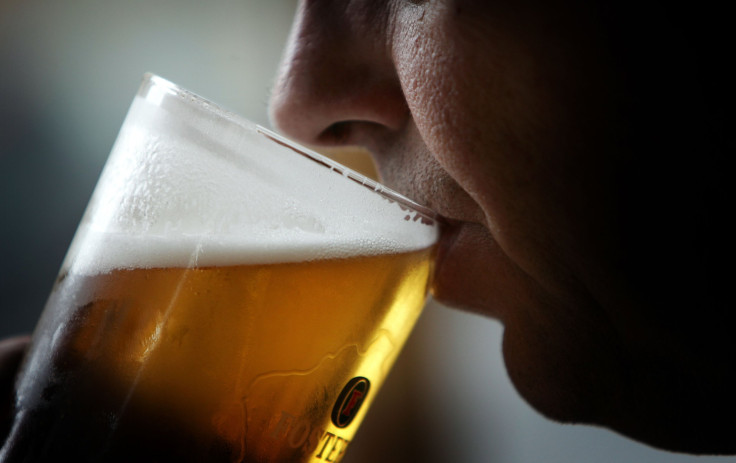 Excessive alcohol consumption — an umbrella term for binge drinking, heavy drinking and any alcohol consumption by pregnant women — is still costing the United States billions of dollars, according to a new study from the Centers for Disease Control and Prevention (CDC).
Back in 2006, the CDC reported that excessive drinking was costing the U.S. an estimated $223.5 billion dollars, which averaged out to $1.90 per drink. In 2010, these costs increased to an estimated $249 billion and $2.05 per drink; binge drinking was found responsible for 77 percent of total costs. And by costs, the CDC is referring to components such as reduced workplace productivity, crime, and the cost of treating people for health problems caused by excessive drinking.
"The increase in the costs of excessive drinking from 2006 to 2010 is concerning, particularly given the severe economic recession that occurred during these years," study co-author Dr. Robert Brewer, head of the CDC's alcohol program, said in a press release. "Effective prevention strategies can reduce excessive drinking and related costs in states and communities, but they are under used."
The CDC defines binge drinking as drinking five or more drinks on one occasion for men, or four or more drinks on one occasion for women. This level of consumption is reportedly responsible for an average of 88,000 deaths each year, including 1 in 10 deaths among Americans ages 20 to 64. These numbers, however, may vary state-to-state. For instance, Washington, D.C. had the highest cost per person ($1,526 compared to the $807 national average), and New Mexico had the highest cost per drink ($2.77 compared to the $2.05 national average).
It's important to note that the CDC's current estimates are based on changes in the occurrence of alcohol-related problems and the cost of paying for them since 2006; in which case, there's a chance some of the component costs were misestimated.
But the researchers believe that two things are clear: excessive drinking is both very expensive and largely "borne by taxpayers," including those who don't drink. If Americans used more of the strategies Brewer mentioned, including "increasing alcohol excise taxes, limiting alcohol outlet density, and commercial host liability," then it's possible these costs on the economy and public health will decline.
Researchers concluded: "Unless this changes, the economic cost of excessive drinking is likely to increase, placing an ever-greater burden on the excessive drinker, their family, society, and taxpayers."
Source: Sacks JJ, Gonzales KR, Bouchery EE, Tomedi LE, Brewer RD. 2010 National and State Costs of Excessive Alcohol Consumption. American Journal of Preventive Medicine. 2015.
Published by Medicaldaily.com