Exercising may Reduce Hot Flashes for Menopausal Women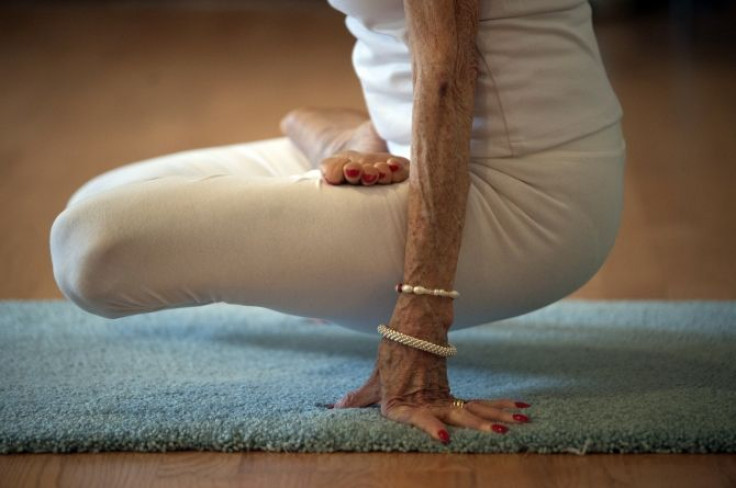 In a new study, exercising may reduce hot flashes in menopausal women. Moderate levels of physical activity were enough to reduce hot flashes in women.
"For women with mild to moderate hot flashes, there is no reason to avoid physical activity for the fear of making symptoms worse. In fact, physical activity may be helpful, and is certainly the best way to maximize health as women age. Becoming and staying active on a regular basis as part of your lifestyle is the best way to ensure healthy aging and well being, regardless of whether you experience hot flashes or not," said Steriani Elavsky, assistant professor of kinesiology at Penn State, one of the authors of the study.
Previous research has shown that women who have more fat in their body increase risk of hot flashes. The study contradicts a 2008 study which found that that there was a positive association between higher levels of physical activity and moderate to severe hot flashes. However, researchers in the present study say that women must be physically active to remain healthy post-menopause.
For the study, the researchers recruited 92 women. All women were between the ages of 40 and 59, all were mothers with an average of two children per woman. The participants in the study were asked to wear accelerometers that monitored their physical activity. They also had to wear a monitor that measures skin conductance, which measures electrical resistance based on skin moisture. The study lasted for 15 days and the participants had to record all hot flashes they had during this period using a digital assistant.
"Our sample included women with mild to moderate symptoms and they were recruited for a study of physical activity, not for a study of menopause. We recruited women residing in the community. We used recruitment sources that included a variety of outlets in the community frequented by women, like libraries, fairs, gyms, advertisements in local newspapers, etc," said Elavsky.
Symptoms of hot flashes
In reality, there is a difference between actual hot flashes and perceived hot flashes. Some women may feel like they're having hot flashes when there are none. To account for this factor, researchers used the monitors to determine when the hot flashes occurred; these were called objective hot flashes. The hot flashes symptoms perceived by women were called subjective hot flashes. When the time difference between objective and subjective hot flash was less than 5 minutes, it was called "true hot flash".
"Some physiological explanations would suggest that performing physical activity could increase hot flashes because it acutely increases body core temperature," said Elavsky.
Researchers found that women were less likely to report hot flashes after exercises. Women who were overweight or had lower levels of physical activity experienced more severe hot flashes and with exercise their symptoms lessened to some extent.
The study was published in Menopause.
Published by Medicaldaily.com