Experts Advise Doctors To Remain Alert For Child Abuse, Though Evidence Lacking For Universal Screenings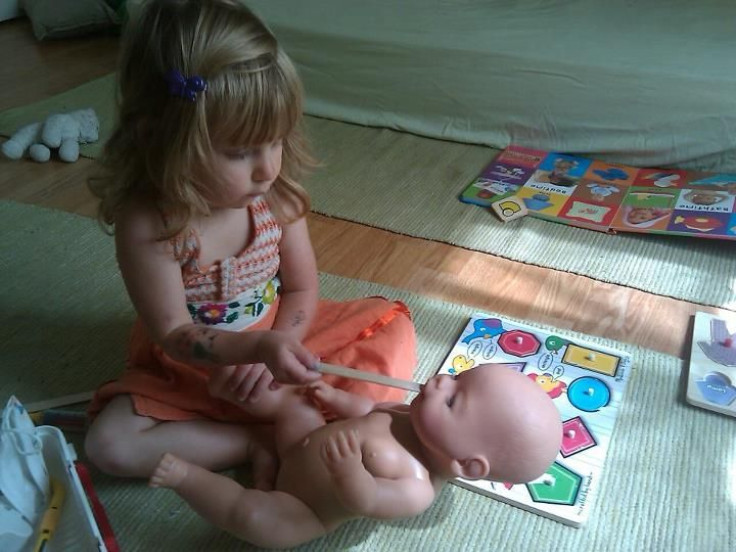 A review of scientific literature by an expert medical panel shows no evidence that intervention by a family doctor helps to prevent child abuse in kids with no outward signs of maltreatment, such as physical wounds or symptoms of psychological distress.
The U.S. Preventive Services Task Force, a national group of volunteer medical experts, concluded that more study is needed to assess the balance of risk to harm in such interventions, publishing a study Monday in the Annals of Internal Medicine.
"The [Task Force] recognizes that clinical decisions involve more consideration than evidence alone," the report authors wrote. "Clinicians should understand the evidence but individualize decision-making to the specific patient or situation."
The U.S. has highest rate of child abuse in the developed world; 27 children under the age of 15 die from physical abuse or neglect every week in the country according to United Nations. During the past decade, more than 20,000 U.S. children may have died in their own homes, likely killed by family members — nearly four times the number of military service members killed in combat in Iraq and Afghanistan.
For every 100,000 children in America, 2.4 die annually of child abuse and neglect, in comparison to 1.4 in France, 1 in Japan, and 0.9 in the United Kingdom. The rate is triple that of Canada's and nine times higher than Italy's. Policy experts such as Michael Petit, president of the advocacy group Every Child Matters, point to America's unique social problems: rates of teenage pregnancy, violent crime, poverty, and incarceration are all much higher in what many politicians and voters describe as the best country in the world.
In 2011, the Task Force noted, some 680,000 cases of child abuse in America were confirmed, with 1,570 kids dying. Overall, 78 percent had experienced neglect, 18 percent physical abuse, and 9 percent sexual abuse. One in 10 abused children in America also experiences other forms of maltreatment, including threatened abuse, parental drug or alcohol abuse, and lack of supervision.
While boys and girls suffer equally high rates of maltreatment in the U.S., younger children are much more likely to be victimized, with nearly half of all victims aged 5 or younger in 2011. Most shockingly, however, is that babies younger than one year of age experience the highest rate of victimization: 21.2 of every 1,000 children. More than 42 percent of the 1,570 child maltreatment deaths in America that year were less than a year old.
The report authors enumerated the following risks for child abuse, as identified by the U.S. Centers for Disease Control and Prevention as well as researchers with other institutions: parental ignorance of childcare requirements, child development, and overall parenting; family history of child abuse; substance abuse in the family; families comprised of young, unmarried, or unrelated adults; parental thoughts and emotions associated with abusive behaviors; and depression and other mental health disorders in adults raising the child.
In the literature review, the Task Force analyzed one "fair quality" study conducted in a clinical setting and similar quality studies of home visitation programs designed to prevent child abuse and neglect. In the clinical trial, investigators enrolled 729 parents of children under the age of 5 and assessed risk using a 20-item self-reporting questionnaire pertaining to common psychosocial problems. They also examined programs wherein paraprofessionals or nurses visited families in the home after the birth of a child for three months to as long as three years.
"After 15 years of follow-up, children in the home visit group were less likely to be involved in substantiated [child protective services] reports," the report authors wrote. However, two other studies of home visit programs showed that interventions didn't increase the likelihood that a child would eventually be removed from his or her family's home, with no difference between intervention and control groups after a period of 18 months.
While the Task Force concluded they could not recommend universal intervention by primary care physicians based upon scientific evidence, they noted that some organizations in the field recommend that physicians remain alert for possible child maltreatment, recommending screenings in pediatric offices for intimate partner and family violence.
A study conducted by the General Accounting Office and delivered to the U.S. Congress in 2011 concluded the problem of child maltreatment in America may be even worse than thought, however, as rates of abuse may go underreported.
Source: Moyer, Virginia A. Primary Care Interventions To Prevent Child Maltreatment: U.S. Preventive Services Task Force Recommendation Statement. Annals of Internal Medicine. 2013.
Published by Medicaldaily.com