Explosions In North China Kill 1, Injure 8 Outside Of Communist Party Headquarters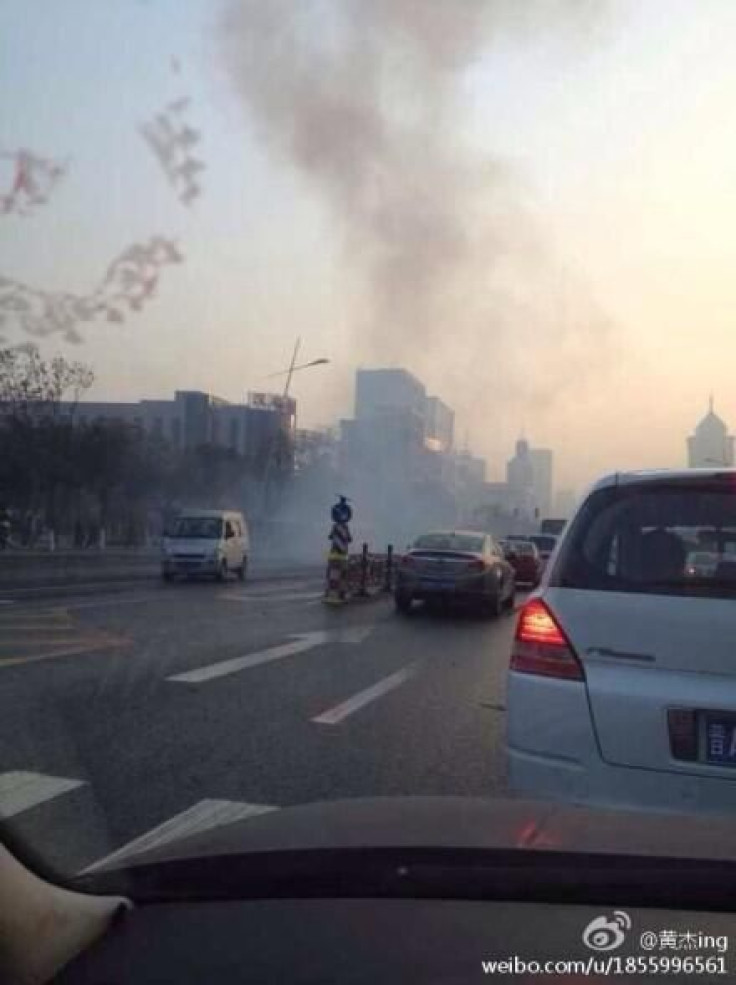 Authorities in north China are still trying to figure out the source of a series of explosions that occurred outside of the Shanxi Provincial Committee of the Communist Party building. Initial reports have confirmed one death and eight injuries in the attack that occurred at around 7:40 a.m. on Wednesday morning.
Wednesday's attack comes less than week before China's top political leaders are expected to meet in Beijing to deliberate on key reforms, Reuters reports. Just last week, a car full of supposed Islamists maliciously crashed into a group of people at Tiananmen Square in Beijing, killing five, including three of the passengers.
According to the official Xinhua news agency, bystanders in the area of the explosion heard around seven blasts go off. Explosives were described as homemade, small-scale bombs that were stashed in flowerbeds along the roads. Marble-sized ball bearings were also found scattered in the area of the explosions.
"Judging from the scattering of small metal balls, it is suspected that improvised bombs exploded," Xinhua News Agency reports. Eyewitness Liu Guoliang told the news agency that fire and smoke was seen billowing out of a minivan that was on the scene.
Taiyuan is the largest city and the capital of the Shanxi province with a population of just over 4,000,000. In recent years, it has served as an industrial base for major industries like iron and steel.
Published by Medicaldaily.com