Facebook Installs Ebola Donation Button In Effort To Leverage Power Of Social Media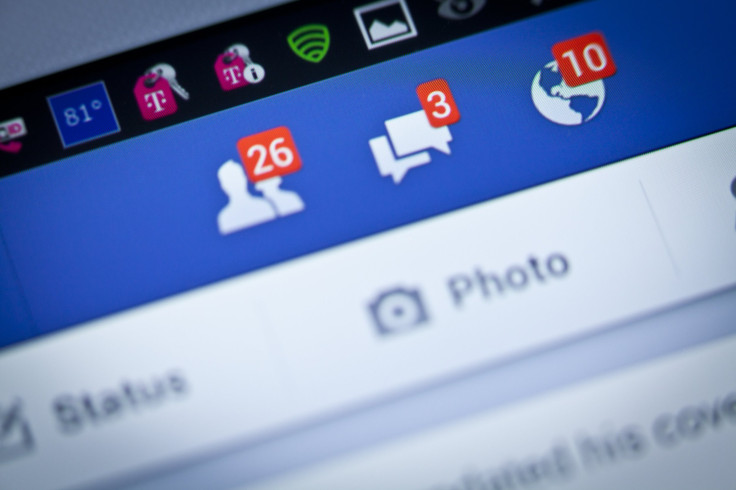 With 1.3 billion people at its disposal, the world's largest social networking site is jumping on the bandwagon to raise money in the fight against Ebola. The move comes in the wake of CEO Mark Zuckerberg's last month donation of $25 million. Today the site is asking its users to give to charities such as the Red Cross, Save the Children, and International Medical Corps.
As crowdfunding sites and grass roots campaigns grow, social media is becoming a go-to method to generate public awareness of certain threats. A well-timed, emotionally charged message can reach millions, and suddenly sites like Twitter and Facebook don't just connect people; they can give them a reason to care and act.
"When people see their friends doing an action, that will generate feed stories and that will have a multiplying effect on the action," said Naomi Gleit, Facebook's vice president of product management, according to BusinessWeek. As per the new plans, atop each person's news feed will be a button the user can click to donate. Facebook is hoping the easy-to-use interface will give people added incentive to open their wallets.
Ebola is the most recent disease in a growing line of socially-driven fights. This summer saw the booming popularity of the ALS Ice Bucket Challenge, a forward-thinking, pyramid-style movement designed to raise awareness and money for amyotrophic lateral sclerosis research. For each person that dumped a bucket of ice water on his or her head, three more people were called upon to do the same. If you didn't dump, you donated. The trend worked. In the entire 2013-2014 fiscal year, the ALS Association took in only $26.3 million. Between July and August of this year, it received over $100 million.
HIV spread may also fall to the almighty power of the weak tie. Last month, a team of behavioral psychologists from UCLA took to Twitter to understand how people's open communication of sexual activity might reveal their personal health risks. The team's study found 140 characters provide ample information to locate the most at-risk users and to coordinate those people with those who can guide them toward testing. Sean Young, study co-author and founder of the Center for Digital Research at UCLA, called social media a "rich source of psychological and health-related data" that gets generated "in an environment in which people are often willing to share freely."
Facebook and Twitter are research gold mines, in other words. They're full of useful things people like Young and other public health officials can exploit for the sake of learning about people's attitudes toward public health threats. People see their friends getting tested and suddenly feel compelled to do the same, either out of a genuine interest in being healthy, a desire not to get left out, or some mix of both. Information moves between populations in an instant. What was once an unknown, underfunded concern can now become an international cause to act.
The point of social media sites is changing. Ebola's move from West Africa to the U.S. and other countries reveals people don't just want to see pictures of their friends' cats. They want a way to express their civic ideals and to help people in meaningful ways. The sites don't always work — people are still fallible creatures — but each ALS Ice Bucket Challenge and reduced rate of HIV spread is another sign the system has potential for real change.
The next step is seeing whether people's news feeds can generate the same response, in order to stop one of the year's deadliest, most talked-about diseases that has already claimed thousands.
Published by Medicaldaily.com